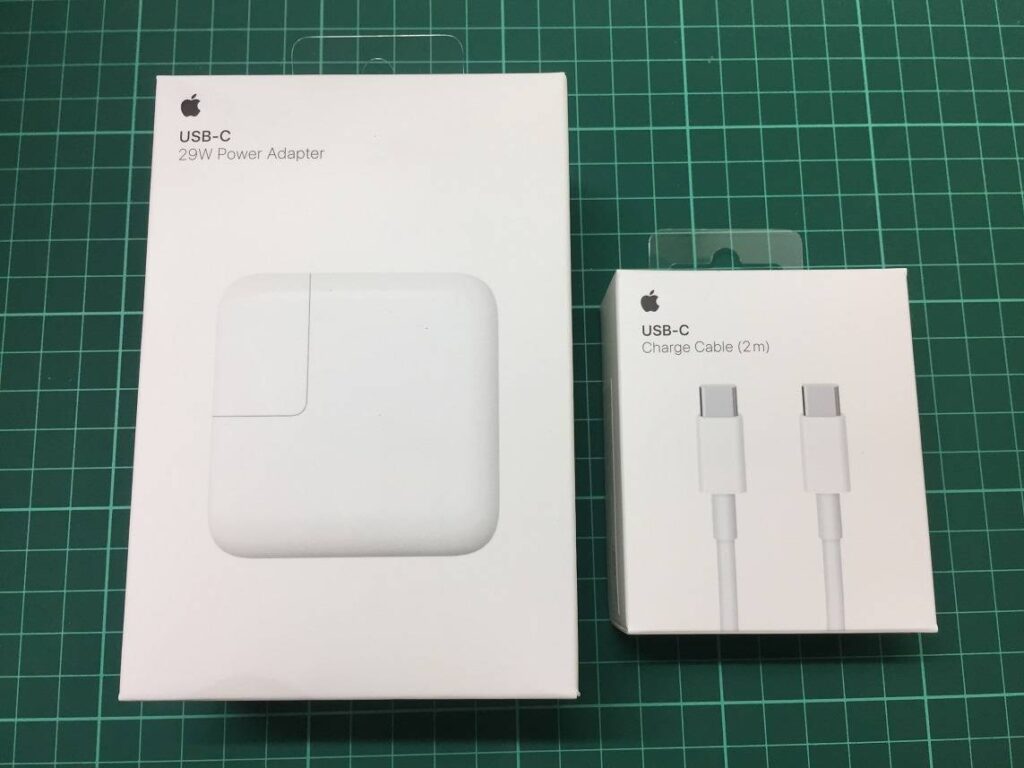 Update: Apple has updated the 29W adapter to 30W.
As we all know, Apple's latest iPhone 8/8 Plus and iPhone X have the capability of fast-charging, which should recharge the iPhones up to 50% in only 30 minutes. In order to fast charge your new iPhone, you would need both a compatible USB-PD charger and a USB-C cable. In this article, we will unbox the Apple first-party 29W USB-C  Power Adapter and USB-C Charge Cable (2 m).
Power Adapter
At the front of the box, a tiny Apple logo and the model name are clearly printed on the top left. A photo of the side of the 29W charger is right in the center.
The model name (29W USB‑C Power Adapter) is again written at the back of the box, but in different languages, along with a simple instruction diagram.
The charger is securely fitted in a cardboard holder. There are a quick user guide (in multiple languages) and the warranty and regulatory information inside the package.
Cable
The
2-meter USB-C charge cable
has a very similar if not identical packaging as the 29W charger. The Apple logo and model name are located on the top left, with photo of both ends of the cable in the center. *You will need a
USB-C to Lightning cable
to charge an iPhone*
On the side of the box, it indicates this cable supports both charging and data transfer, but only in USB 2.0 standard (slower).
The cable is wrapped in a circle by the paper holders. There is only warranty and regulatory information in the package. No quick start guide is found.
The packages have the easy-to-use pull taps to open the seal of the box, no need for any tools.
Similar to other power adapters from Apple, you can swap the adapter prong to different countries' standards. In this case, it is using the UK plug.
On the left side, it is the 29W USB-C Power Adapter while the 12W USB Power Adapter for iPad on the right. You can see both chargers are in similar sizes. The 29W charger is able to output 14.5V/2.0A (USB-PD) and 5.2V/2.4A, with input voltage of 100V to 240V. The 12W charger will only output at 5.1V/2.1A.
Both the charger and cable feels solid and high quality, but they are quite expensive, just like any other first-party Apple accessories.


Feel free to leave comments below, if you have any opinion about this website. Share the website around if you enjoy reading it. Subscribe to our Newsletter or follow our Google+, Facebook and Twitter.
Support this website simply by shopping in Amazon. It will give us small kickbacks, if you use the above affiliate links to make any purchases, which will help us grow.