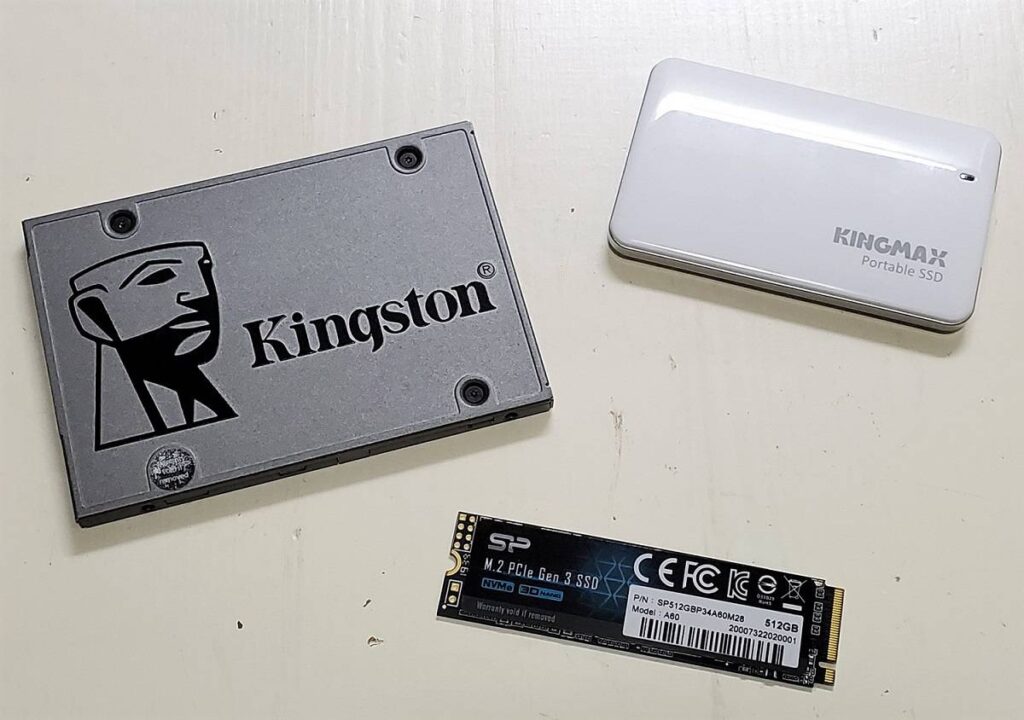 Tested Products
"Review Score" is an average of the three categories (Unboxing, Performance, Value).
Testing Methodology
CrystalDiskMark can measure both sequential and random 4KB read/write speeds with a queue depth of 32. ATTO Disk Benchmark can test how the drive performs across different transfer block sizes, mostly in a sequential environment. AS SSD Benchmark can provide both normal read/write speed and the IOPS performance of the drive. HD Tune Pro can be used to simulate a large file transfer of up to 100 GB. We also recorded the time to copy three files of 10 GB, 500 MB and 250 MB from a RAM disk to the SSD, to simulate a real-world situation.
Our Benchmark Results
[visualizer id="2840″]
[visualizer id="14404″]
[visualizer id="2842″]
[visualizer id="14406″]
[visualizer id="4796″]
[visualizer id="9024″]
[visualizer id="9022″]
Check out our full reviews for more detailed explanations and analysis.