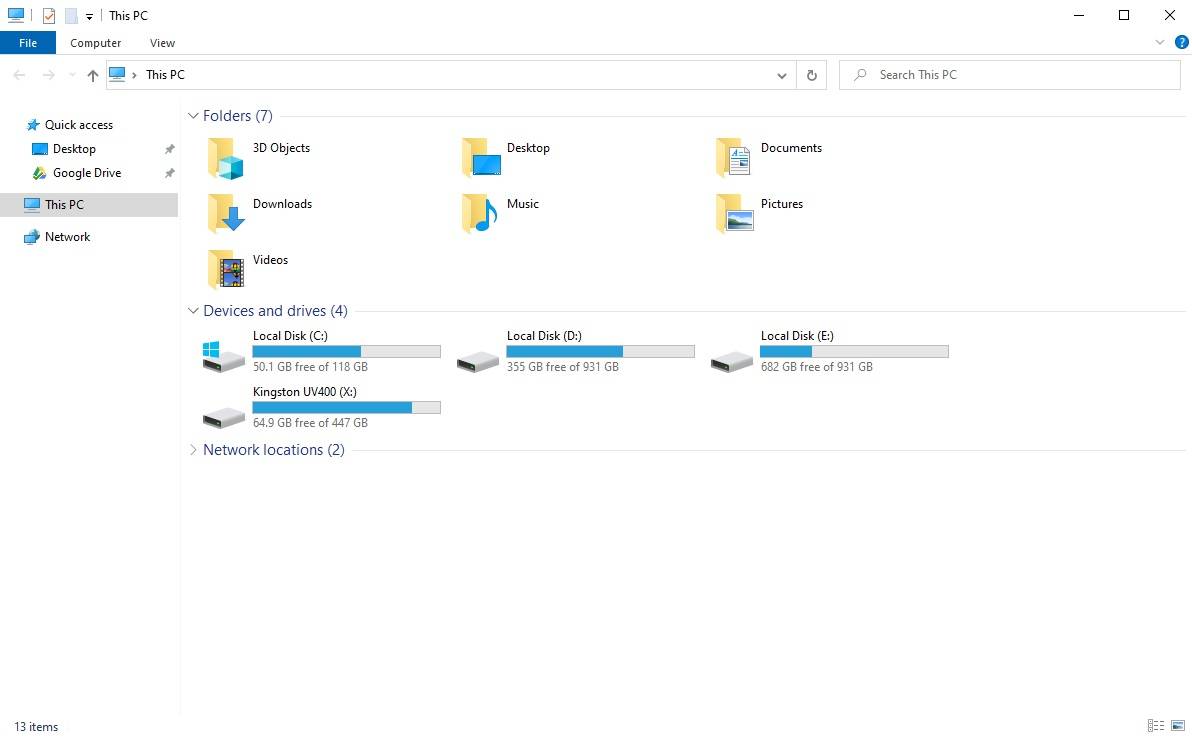 In Windows 10, whenever you open File Explorer, the Quick Access section will be shown, instead of This PC. It will show your frequently-used files and folder, but it takes an extra step if you need to access other drives in the system. Fortunately, there is a simple fix in the settings to alter that.
Procedures

The advanced settings of the File Explorer is hidden underneath several pages.
Open the File Explorer first.
Click the "View" tab on the top left corner.
Click "Options" on the far right.
There should be a scroll-able section, named "Open File Explorer to:", under the General tab. Select "This PC" to allow it to show This PC, not Quick Access. Remember to click OK, after that.
That's it. The File Explorer in your Windows 10 machine will now open itself to This PC every time, saving time and annoyance.
Feel free to leave comments below, if you have any opinion about this website. Share the website around if you enjoy reading it. Subscribe to our Newsletter or follow our Twitter, Facebook and Instagram.
Support this website simply by shopping in Amazon and Newegg. It will give us small kickbacks, if you use the above affiliate links to make any purchases, which will help us grow.