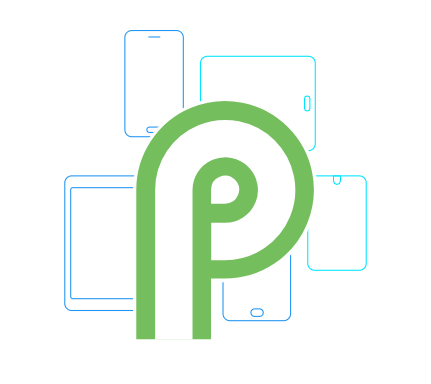 Google has made tons of announcement about their latest software developments in Google I/O 2018, including Android P. There is always the problem of fragmentation when we talks about Android OS, but it seems that Project Treble is making Android P more accessible to devices, not only for Google's own Pixel phones.
Android P is coming later this summer with an overhauled design and gesture control for the navigation bar. There are also more implementation of AI and machine learning in the OS, such as adaptive brightness and conservation of battery life.
In the past few years, Google only allowed Nexus or Pixel devices to receive the preview/beta software for the upcoming Android OS. However, for this year Android P Beta, there are a total of seven supported smartphone manufacturers and eleven devices. (OnePlus and its OnePlus 6 are not counted because the phone is not released yet.)
Google Pixel 2 / Pixel 2 XL
Google Pixel / Pixel XL
Essential Phone
Sony Xperia XZ2
Nokia 7 plus
Oppo R15 Pro
Vivo X21 / X21UD
Xiaomi Mi Mix 2S
To install the Android P Beta on Pixel phones, you will need to sign up at the Android Beta Program website using your Google account. If eligible, there will be a over-the-air (OTA) system update available to install shortly.
Unfortunately, if you are using on a partner device, you will not have the simple OTA method. The only way you can install the beta is to flash the software to your smartphone. Visit your device manufacturer's website and follow the instructions carefully.
Please keep in mind that the Android P Beta is not a finish/complete build of the operating system. Some important features, such as calling and messaging, may not be usable or worked properly. It is strongly NOT recommend to install the beta on your main device.
Feel free to leave comments below, if you have any opinion about this website. Share the website around if you enjoy reading it. Subscribe to our Newsletter or follow our Google+, Facebook and Twitter.
Support this website simply by shopping in Amazon. It will give us small kickbacks, if you use the above affiliate links to make any purchases, which will help us grow.