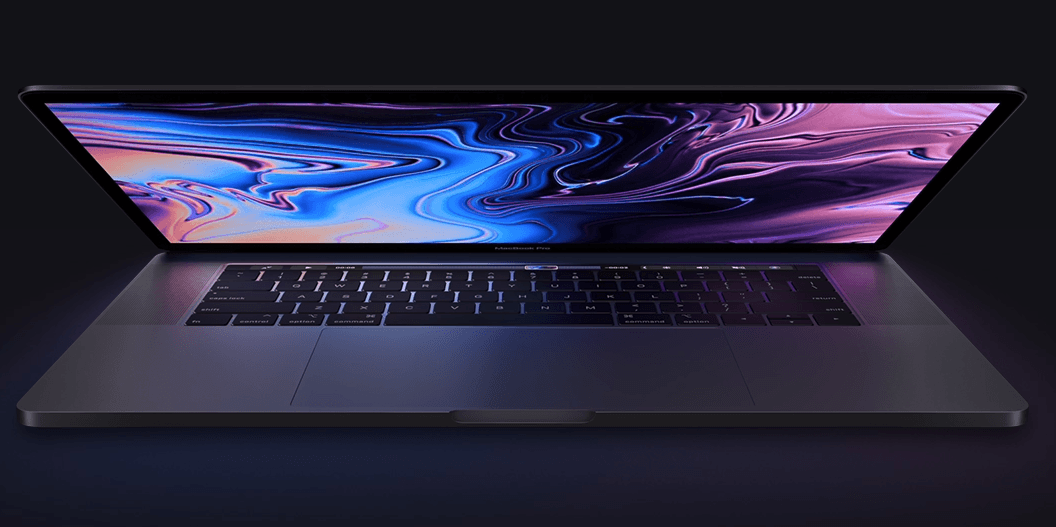 There is the huge performance controversy surrounding the Apple's latest MacBook Pro 2018, especially the top-of-the-line models with Intel Core i9 6-core CPU. Various YouTubers and Media, such as Dave Lee, have experienced serious cooling/performance issue with the MacBooks, when testing them under heavy workload. Now, Apple claims to have a solution for that.
Over the past week, many users of the new MacBook Pro also reported to have the same problem. The improved Intel 8th Generation Core i5/i7/i9 processors will start to thermal throttle, due to the undesirable temperature under load at around 90°C to 100°C. The Core i9 model can even go under the 2.9 GHz base clock most of the time, which means a lot less performance than advertised. According to Dave Lee's video, last year's MacBook i7 models could outperform this year's i9 in his workload.
Apple obviously noticed the problem and stated that it was a result of a software bug. The bug can and will be fixed by today's Supplemental Update for macOS High Sierra 10.13.6. This software update is available for both 13-inch and 15-inch MacBook Pro 2018 with quad-core i5 or i7 and six-core i9 CPUs. According to Apple, a digital key is missing in the firmware's thermal management system, causing the CPU's clock speed to drop under heavy load.
Dave Lee releases a video right after apply the patch, and sees reasonable improvements for the i9 MacBook Pro. Apple's software update seems to have solved or alleviated the throttling issue.
Feel free to leave comments below, if you have any opinion about this website. Share the website around if you enjoy reading it. Subscribe to our Newsletter or follow our Google+, Facebook and Twitter.
Support this website simply by shopping in Amazon. It will give us small kickbacks, if you use the above affiliate links to make any purchases, which will help us grow.