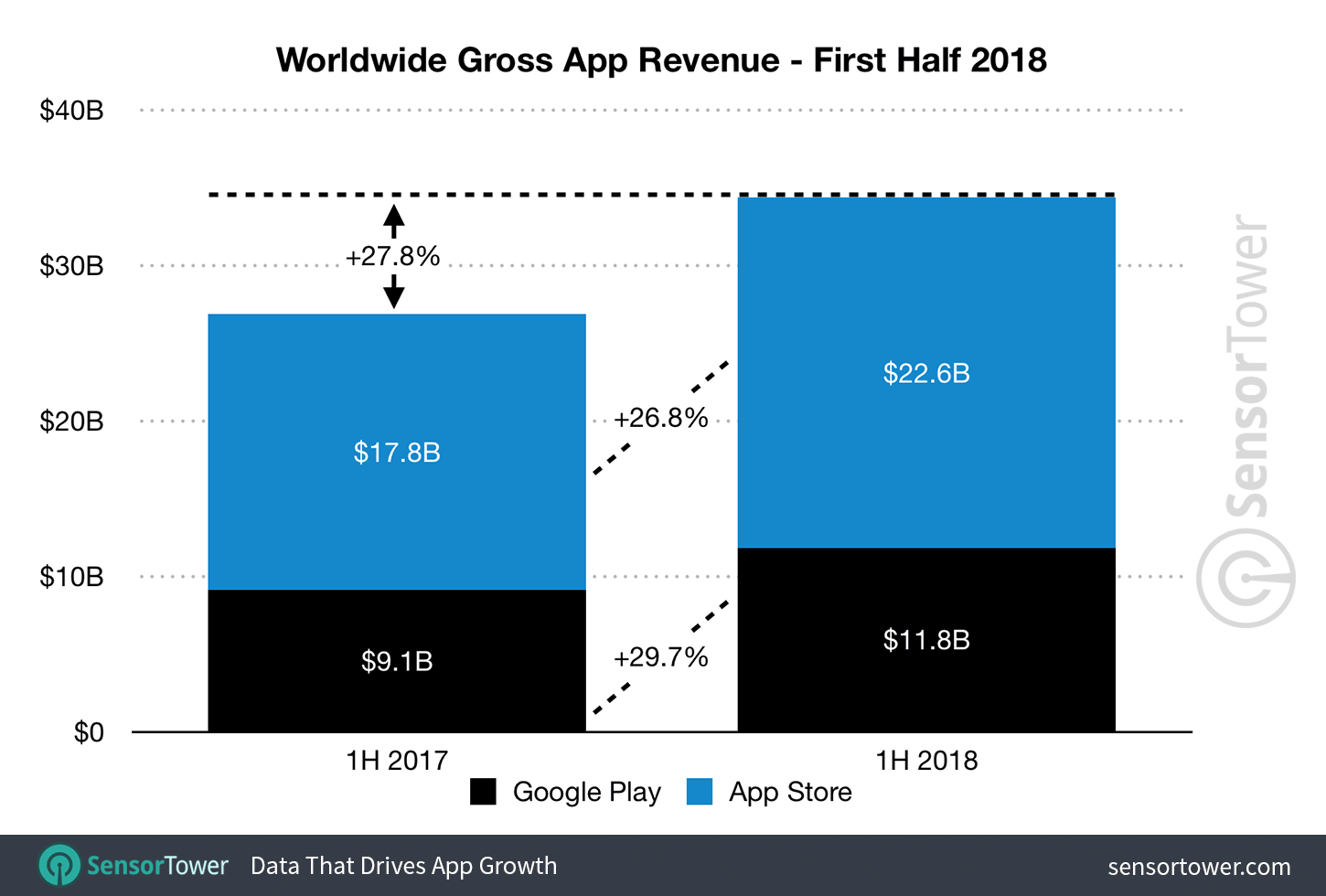 According to Sensor Tower's latest estimate, users on Apple App Store and Google Play Store have spent over $34.4 billion USD combined worldwide, in the first half of 2018. Compared to the same period in 2017, the number have increased by 27.8%.
However, despite App Store having only half as many app downloads than Play Store at 15 billion, it has generated nearly double the revenue at over $22.8 billion USD. For Play Store, it had over 36 billion app downloads, and generated $11.8 billion in revenue. This is a trend that happened in the past few years.
Overall, the total app revenue has increased by 27.8%, while Play Store having a larger improvement at 29.7% (vs 26.8%). The total number of app downloads also raised by 11.8%. the App Store did get a slightly bigger gain at 13.1% versus 10.6%.
The growth in both renvenue and downloads can be the results of more subscription-based applications, such as Netflix, Spotify, Tinder and Tencent Video.
For more information, you can visit Sensor Tower's blog.
Feel free to leave comments below, if you have any opinion about this website. Share the website around if you enjoy reading it. Subscribe to our Newsletter or follow our Google+, Facebook and Twitter.
Support this website simply by shopping in Amazon. It will give us small kickbacks, if you use the above affiliate links to make any purchases, which will help us grow.