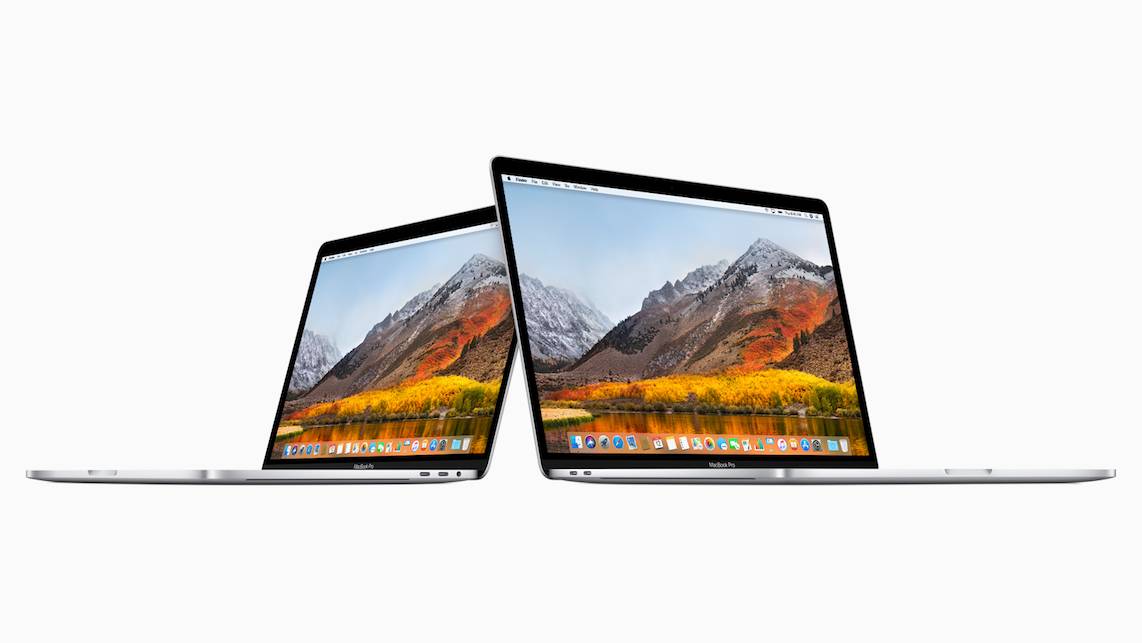 Before today, Apple's 2016 MacBook Pro lineup was still using the old dual-core Intel 7th Generation processors. With most of the Windows laptops, even budget models, got updated to the latest 8th gen processors with 4 to 6 cores. The MacBook Pros were easily outperformed by those laptops. Now, Apple finally responded and launched the new MacBook Pro 2018 with new CPUs, more RAM and True Tone display.
In terms of dimensions and weights, everything remains the same as previous generations for both 13-inch and 15-inch MacBook Pro models. There are still four Thunderbolt 3/USB-C ports and a 3.5 mm headphone jack on the devices. Apple claims the butterfly keyboards on the new MacBook Pros are quieter now, and hopefully more durable.
The most important improvement for the 2018 lineup is definitely the 8th Generation processors. For the 13-inch models, you now get a quad-core Intel Core i5 CPU clocked at 2.3 GHz with Turbo Boost up to 3.8 GHz at standard. It can be upgraded to a quad-core i7 at 2.7 GHz to 4.5 GHz. The 15-inch models have a more powerful 2.2 GHz/2.6 GHz 6-core Intel Core i7 and can boost to 4.1 GHz/4.3 GHz. Also, you can upgrade the 6-core i7 to a 6-core i9 with all cores running at 2.9 GHz, and Turbo Boost clock at 4.8 GHz. All processors should have hyper-threading available.
Other hardware do get updated too. 13-inch MacBook can have up to 16 GB of RAM and 2 TB of SSD storage, while 15-inch can have up to 32 GB of RAM and 4 TB SSD. Internal GPUs, dedicated GPUs and battery capacity also receives a slight spec bump. The Retina Display now supports True Tone technology. The new MacBook Pros add support for "Hey Siri", due to the inclusion of Apple's own T2 chip, which is the first in Apple's laptop lineups.
Pricing remains the same for the base models at $1799 USD (13-inch) and $2399 USD (15-inch) and available for purchase starting today. For more information, you can visit Apple's product page or press release.
Feel free to leave comments below, if you have any opinion about this website. Share the website around if you enjoy reading it. Subscribe to our Newsletter or follow our Google+, Facebook and Twitter.
Support this website simply by shopping in Amazon. It will give us small kickbacks, if you use the above affiliate links to make any purchases, which will help us grow.