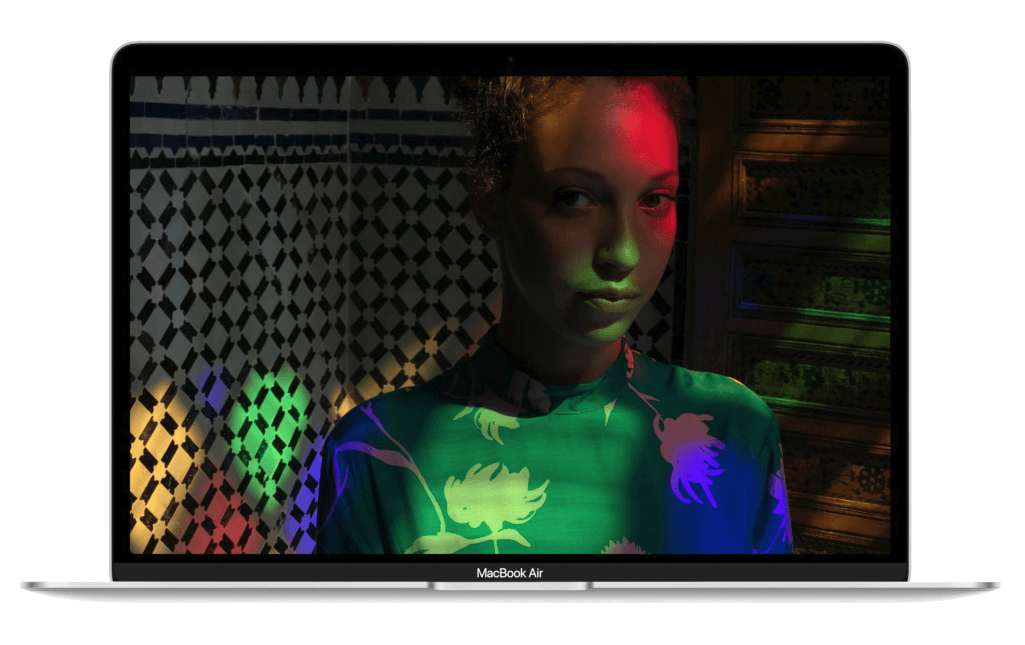 The MacBook Air also gets its long-waited update on Apple's October event. It is one of the biggest change for the MacBook Air in the past few years. Both the display, processor and keyboard are upgraded.
The older generation MacBook Air's TN display with a resolution of 1440×900 is nowhere near acceptable for any laptops in 2018. Finally, Apple equips the new MacBook Air with a Retina Display (2560×1600), that we are accustomed to see in the MacBook Pros. It now has a much smaller screen bezels and a glossy glass front.
All MacBook Air models will feature the Intel 8th Generation Core i5 processor. It is a dual-core CPU, clocked at 1.6 GHz and can boost up to 3.6 GHz. 8GB of LPDDR3 RAM comes as standard, but can be upgraded to 16 GB. You can choose storage capacity from 128 GB up to 1.5 TB of PCIe SSD.
It also have the 3rd Generation Butterfly keyboard and Force Touch trackpad, as well as a Touch ID capable power button. For I/O, it has two Thunderbolt 3 ports and a 3.5 mm headphone jack. No more MagSafe power connectors are used in modern MacBook lineup.
The MacBook Air are now available for pre-order and will start shipping on November 7. The base model costs $1199 USD (MSRP), and can go up to $2599 USD for the max configuration.
[table id=64 /]
Feel free to leave comments below, if you have any opinion about this website. Share the website around if you enjoy reading it. Subscribe to our Newsletter or follow our Google+, Facebook and Twitter.
Support this website simply by shopping in Amazon. It will give us small kickbacks, if you use the above affiliate links to make any purchases, which will help us grow.