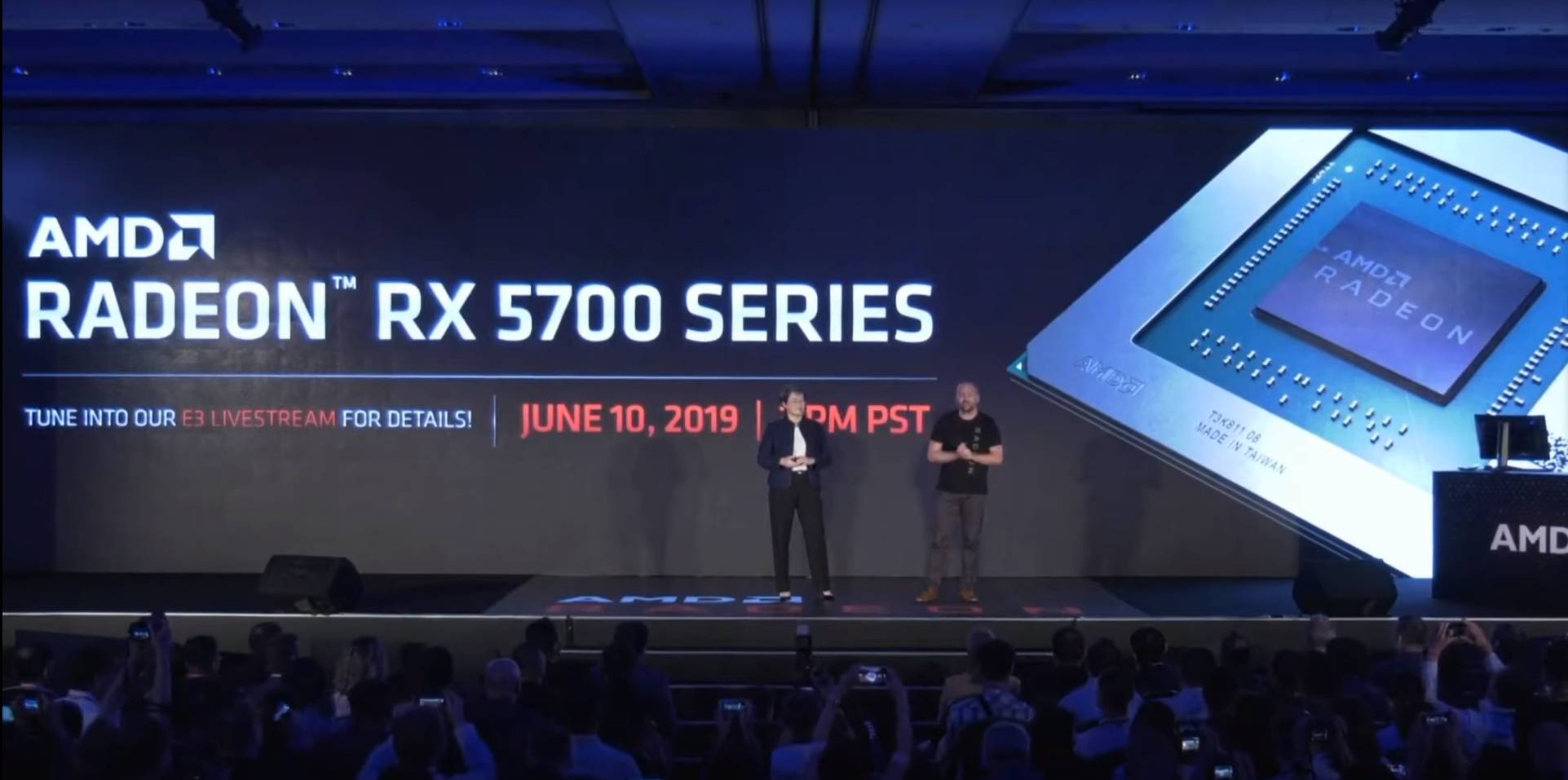 Apart from the 3rd Generation Ryzen Processors, AMD also teases us with more information about the long-waited Navi-based graphics cards, named Radeon RX 5700 series. Identical to the upcoming Ryzen and EYPC CPUs, the GPUs will be manufactured using a 7 nm process.
The Radeon RX 5700 series will be the first to implement the Navi GPU micro-architecture, as well as the brand new RDNA architecture. The RDNA architecture is used to replaced the original GCN architecture, which is claimed to improve on both performance, memory and power efficiency at the same time. It is estimated to have 25% better performance-per-clock and 50% better performance-per-watt over GCN.
Radeon RX 5700 series will be equipped with GDDR6 memory and is compatible with the PCIe 4.0 interface. During the Computex 2019 event, AMD showed the new graphics card beating NVIDIA RTX 2070 by 10%, when running Strange Brigade. No specifications of the cards are provided.
The RX 5700 series are expected to launch in July 2019. More information will be given at AMD's E3 event on 10 June.
Feel free to leave comments below, if you have any opinion about this website. Share the website around if you enjoy reading it. Subscribe to our Newsletter or follow our Twitter, Facebook and Instagram.
Support this website simply by shopping in Amazon and Newegg. It will give us small kickbacks, if you use the above affiliate links to make any purchases, which will help us grow.