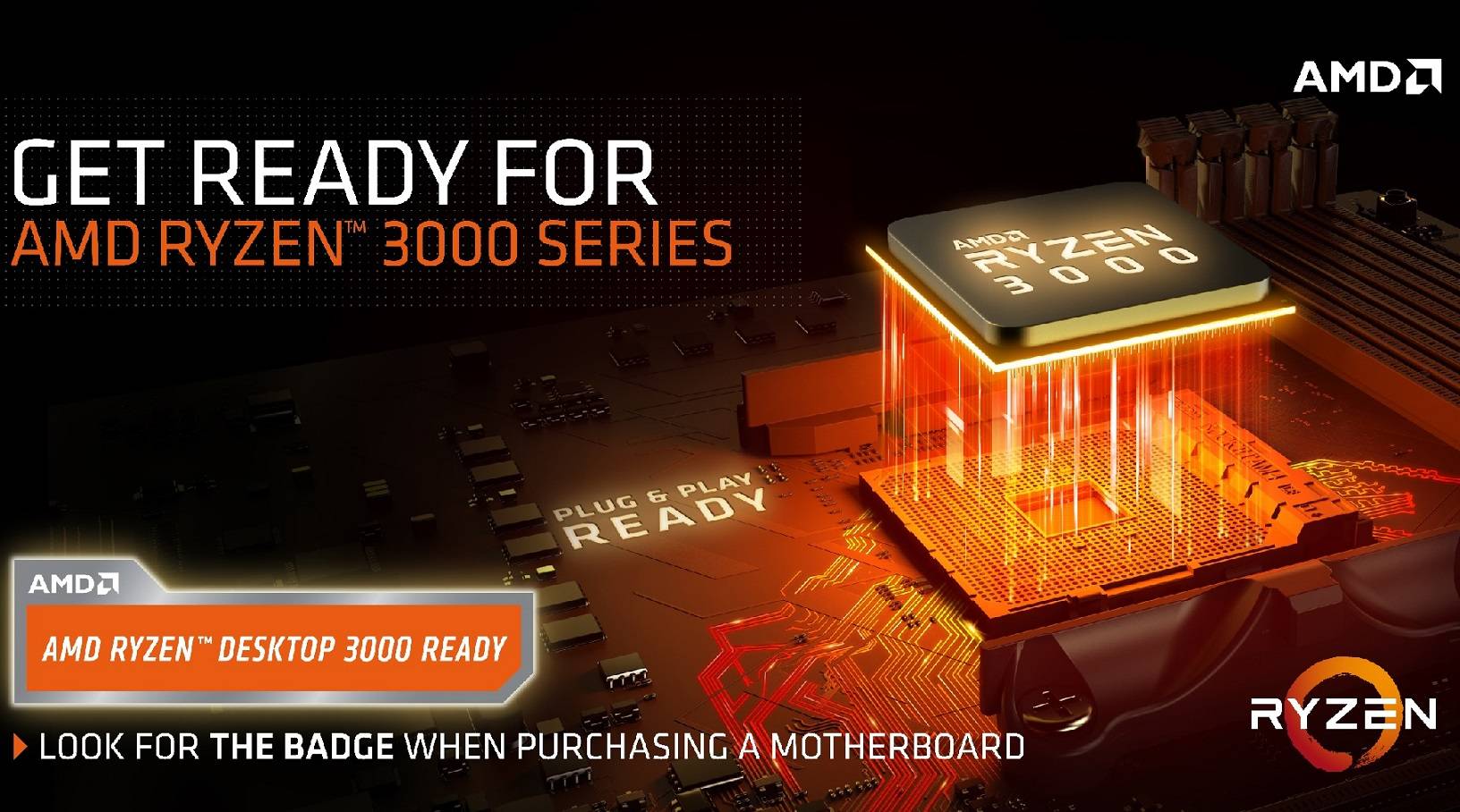 AMD finally announces more details about its upcoming 3rd generation Ryzen processors during Computex 2019. They are claimed to have significant improvements in both performance and efficiency over the predecessors.
The new Zen 2 micro-architecture will be used on the next-generation Ryzen and EYPC processors, which is estimated to provide up to 15% better Instructions Per Cycle (IPC) than older Zen micro-architecture. Because of the improved IPC, the 3rd Gen Ryzen CPUs should have greater single-threaded performance for gaming and other lighter workloads.
All 3rd Gen Ryzen processors will be manufactured in a 7 nm process. Apart from the usual Ryzen 3 ,5 and 7 series, AMD introduces a more powerful Ryzen 9 series with up to 12 cores and 24 threads.
[table id=165 /]
The top-of-the-line flagship is the Ryzen 9 3900X now, with 12 cores/24 threads and 70 MB of cache. It has a base clock of 3.8 GHz and can boost to 4.6 GHz. The Ryzen 7 series remains to have 8 cores/16 threads, but with less cache at 36 MB. All CPUs will have the same 40 PCIe 4.0 lanes when paired with a X570 motherboard.
According to AMD, the Ryzen 7 3700X offers 1% higher single-threaded and 30% higher multi-threaded performance over the Intel Core i7-9700K with real-time rendering. The Ryzen 7 3800X could match the performance of the Intel i9-9900K when gaming in PUBG. The Ryzen 9 3900X finished a Blender Render 16% faster than the Intel i9-9920X. Please keep in mind that all the above testings are done by AMD's in-house benchmarks.
If the new-generation Ryzen processors are as good as what AMD claims, they will be a great bargain to choose over the Intel's counterparts, especially with the substantially cheaper prices. The new CPUs are expected to arrive globally on 7 July this year.
Feel free to leave comments below, if you have any opinion about this website. Share the website around if you enjoy reading it. Subscribe to our Newsletter or follow our Twitter, Facebook and Instagram.
Support this website simply by shopping in Amazon and Newegg. It will give us small kickbacks, if you use the above affiliate links to make any purchases, which will help us grow.