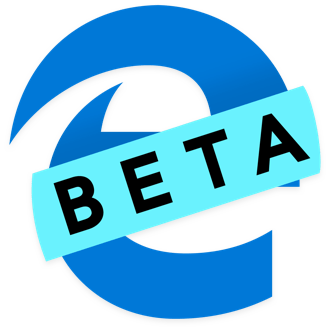 Microsoft announced to switch its default Edge browser to use the Chromium engine in December 2018, instead of the proprietary EdgeHTML. Unlike the original Edge, there will be different versions available for both Windows 7, Windows 10 and macOS. After four months of testing, Microsoft finally released the Beta version of the new browser. How well does it perform, compared to other well-established browsers?
Review
Testing Methodology
There are two sections in our testing. For synthetic benchmarks, we choose to use the few reputable software, including SunSpider 1.0.2, JetStream 2, MotionMark 1.1, Speedometer 2, ARES-6 and Basemark 3. They will measure the browser's performance in running JavaScript, graphics and web applications. We also record the load time for different websites on the browser, to simulate real-world usage.
Synthetic Benchmarks
Higher scores in most of the above tests means better performance, except for SunSpider and ARES-6. The original Edge lacked behind all other browsers and was not able to complete the JetStream benchmark. The new Chromium-based Edge improved dramatically and even outperformed the current version of Google Chrome by up to 8%. We will have to wait and see if upcoming versions of Chrome will close the gap.
Real-World Website Load Time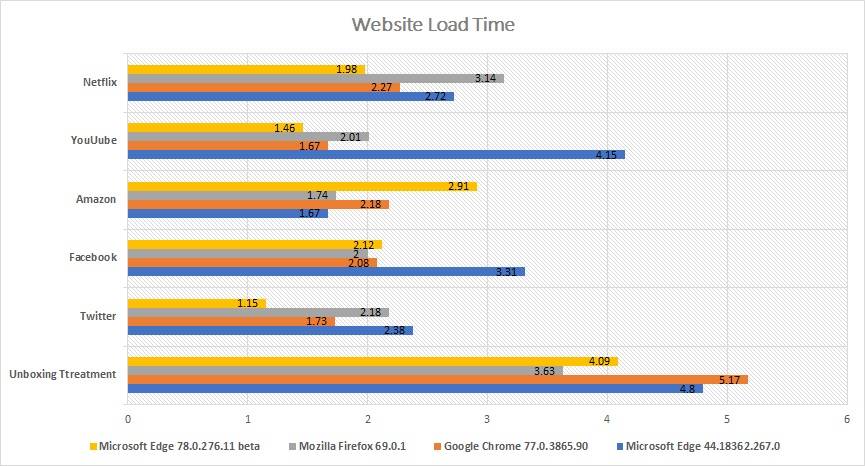 We found similar results in the website load time. The original Edge loaded three out of five websites slower than other browsers. Compared to Google Chrome, the new Chromium-based Edge performed slightly better by an average of 0.232 seconds. It loaded significantly faster than the old Edge in all websites, except for Amazon.com.
Conclusion
It is great to see Microsoft to utilize the open-source Chromium engine for the revamped Edge browser. It will get excellent cross-platform compatibility and extension support like Google Chrome. From our benchmarks, the performance increase looks very promising. Hopefully, the new Edge browser may not only be the tool for users to just download Chrome.
If you want to try out the Chromium-based Edge browser, you can download it from Microsoft Insider website. The beta channel is the most stable version with less frequent updates.
Feel free to leave comments below, if you have any opinion about this website. Share the website around if you enjoy reading it. Subscribe to our Newsletter or follow our Twitter, Facebook and Instagram.
Support this website simply by shopping in Amazon and Newegg. It will give us small kickbacks, if you use the above affiliate links to make any purchases, which will help us grow.