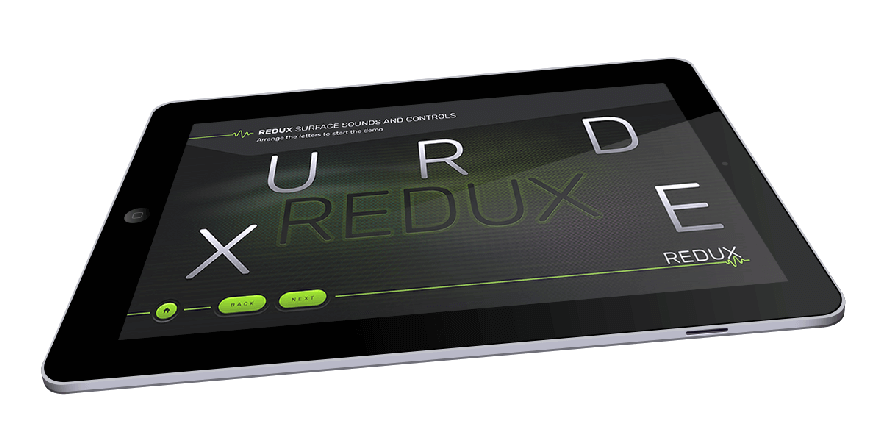 As we all know, Google would like to be more involved in developing its own in-house hardware. It recently acquired a part of HTC's mobile division for $1.1 billion USD, to better control the designing and manufacturing of the Pixel series smartphones. According to Bloomberg, Alphabet Inc. (Google's parent company) quietly acquired a UK-based tech startup, called Redux.
Redux may not be a familiar name for the general public, because it has never released any consumer products. It is a tech startup, founded in 2013, which focused on developing advanced audio and haptics technologies for mobile devices. The company had participated on last year's MWC (February 2017), and showcased a tablet that used various vibrations on the screen to act as a speaker, as well as producing haptic feedback like buttons and sliders (similar to Apple's Taptic Engine).
According to information on Cruchbase, the acquisition deal was first announced in August 2017, and finally completed on 10 January 2018. Google has yet to make an official statement about the acquisition.
This acquisition from Google is certainly great for the future development of the Pixel smartphones. Redux's technologies can omit the need of a speaker inside the phone to free up precious internal space. The haptic feedback can allow Google to compete with Apple's own 3D Touch display, adding another unique feature to the phone.
Update:
Redux's official website is no longer active, but you can check out its archived version.
Feel free to leave comments below, if you have any opinion about this website. Share the website around if you enjoy reading it. Subscribe to our Newsletter or follow our Google+, Facebook and Twitter.
Support this website simply by shopping in Amazon. It will give us small kickbacks, if you use the above affiliate links to make any purchases, which will help us grow.