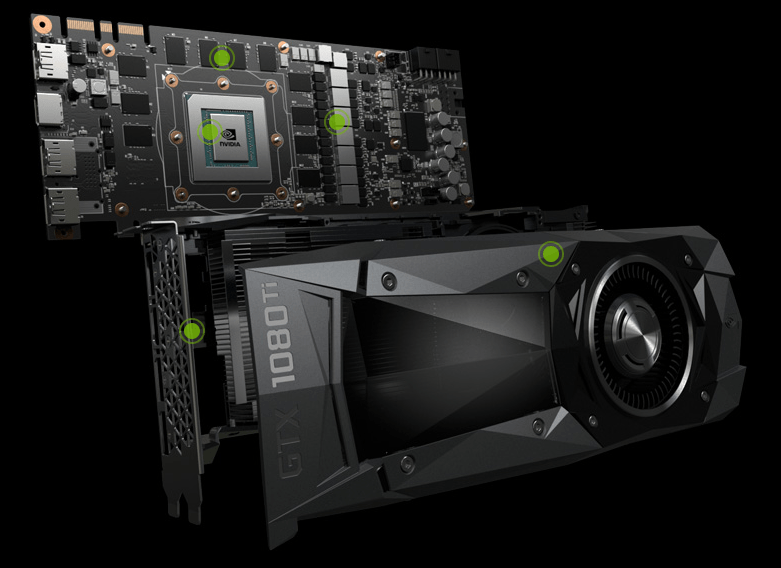 GPU drivers are essential for every computer to allow the graphics cards to function properly. Sometimes, an optimized GPU driver can not only reduce bug crashes, but improve gaming performance. Recently, NVIDIA released their latest GeForce driver and claimed to increase performance in PUBG by up to 7%.
This GeForce Game Ready driver is at version 390.01. The driver is mainly doing optimization for the two upcoming PC games, Final Fantasy XV Windows Edition and Warhammer: Vermintide 2, as well as the upgraded engine from World of Tanks.
Additionally, NVIDIA said users would also see performance gain in PLAYERUNKNOWN'S BATTLEGROUNDS with the new 390.01 driver. In their internal testing, three screen resolutions are included (1920×1080, 2560×1440 and 3824×2160). The lowest increase is at 3% for the GTX 1080 in 1080p, but a high of 7% is recorded in multiple cards. Other cards also see improvements at around 5%.
NVIDIA only tested on the GTX 10-series grahpics cards, from GTX 1050 to GTX 1080 Ti. For reference, the test system featured an Intel Core [email protected] with 32GB DDR4 memory on Windows 10 OS. Please be reminded that the above benchmarks were performed by NVIDIA.
According to NVIDIA's release note for the driver, the following issues/bugs have been fixed.
[BeamNG]: Dynamic reflections flicker in the game.
[Call of Duty WWII]: Flickering shadows occur in the game.
NvfbcPluginWindow prevents Windows from shutting down.
Booting from a cold boot results in black screen on a multi-monitor system.
[3DVision]: System shutdown time increases when Stereoscopic 3D is enabled.
[NVIDIA Control Panel]: The Display->Adjust desktop color settings->Content type setting is reset to "Auto-selected" after rebooting the system.
[GeForce GTX 980/1080 Ti]: OpenGL program may crash when trying to map a buffer
object.
[Notebook][GeForce GTX 965M]: Drop in GPU performance occurs.
For more information, you can check out the news article or download the GeForce driver at NVIDIA's website.
Feel free to leave comments below, if you have any opinion about this website. Share the website around if you enjoy reading it. Subscribe to our Newsletter or follow our Google+, Facebook and Twitter.
Support this website simply by shopping in Amazon. It will give us small kickbacks, if you use the above affiliate links to make any purchases, which will help us grow.