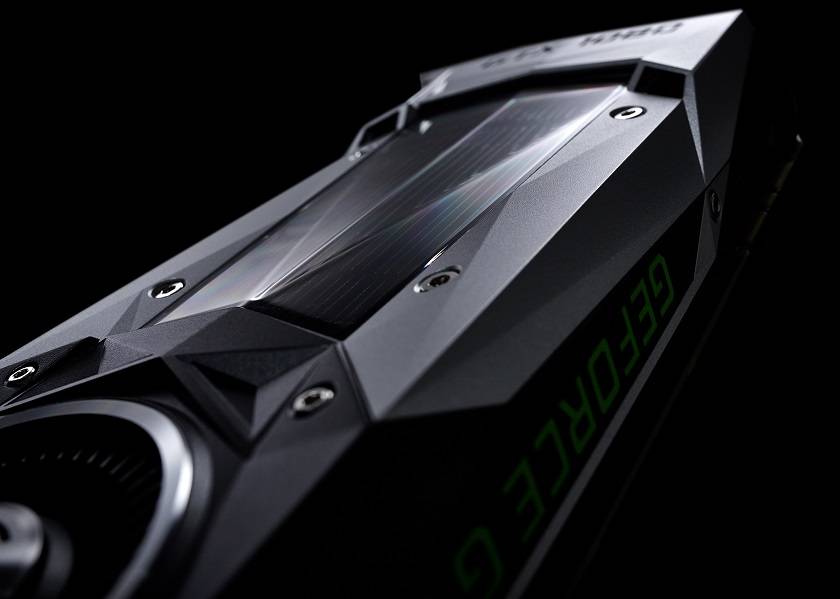 It has been a while since NVIDIA released a new lineup of consumer-grade graphics card. The last generation GTX 10-series cards, equipped with Pascal-based GPUs were first introduced in May 2016. According to information from Wccftech, specifications of the upcoming NVIDIA GTX 1180 were leaked (rumors).
Instead of using the Volta GPU micro-architecture like the TITAN V, the new GTX 1180 will be implemented with an unannounced architecture, codenamed "Turing". The GPU will be manufactured in 12 nm FinFET process, vs 16 nm FinFET of the GTX 10 series. The card is rumored to launch sometime in July 2018, with a MSRP of $699 USD.
The GTX 1180 is rumored to have 3584 CUDA cores, 224 TMUs and 64 ROPs, which is a lot more than the GTX 1080 and on par with GTX 1080 TI. The size of the video memory is yet to confirm, but should sit between 8 and 16 GB. The real difference is the use of GDDR6 memory, that can have speed up to 16 Gbps. This makes the GTX 1180's memory bandwidth to reach 512 GB/s, much faster than both 1080 and 1080 Ti's GDDR5X memory, but with a smaller 256-bit memory bus.
The clock speed of the GTX 1180 should be similar than previous generation, with core speed at around 1600 MHz and boost speed at around 1800 MHz. Although there is no large increase in clock speed, the performance still seems very promising. It have about 13 TFLOPs of FP32 compute power, that is 49.4% higher than GTX 1080 and 14.0% better than GTX 1080 Ti.
Please bear in mind that this is a rumor, not official announcement. Do treat the information with a grain of salt, as there are more than two months before the release date (rumored).
Feel free to leave comments below, if you have any opinion about this website. Share the website around if you enjoy reading it. Subscribe to our Newsletter or follow our Google+, Facebook and Twitter.
Support this website simply by shopping in Amazon. It will give us small kickbacks, if you use the above affiliate links to make any purchases, which will help us grow.