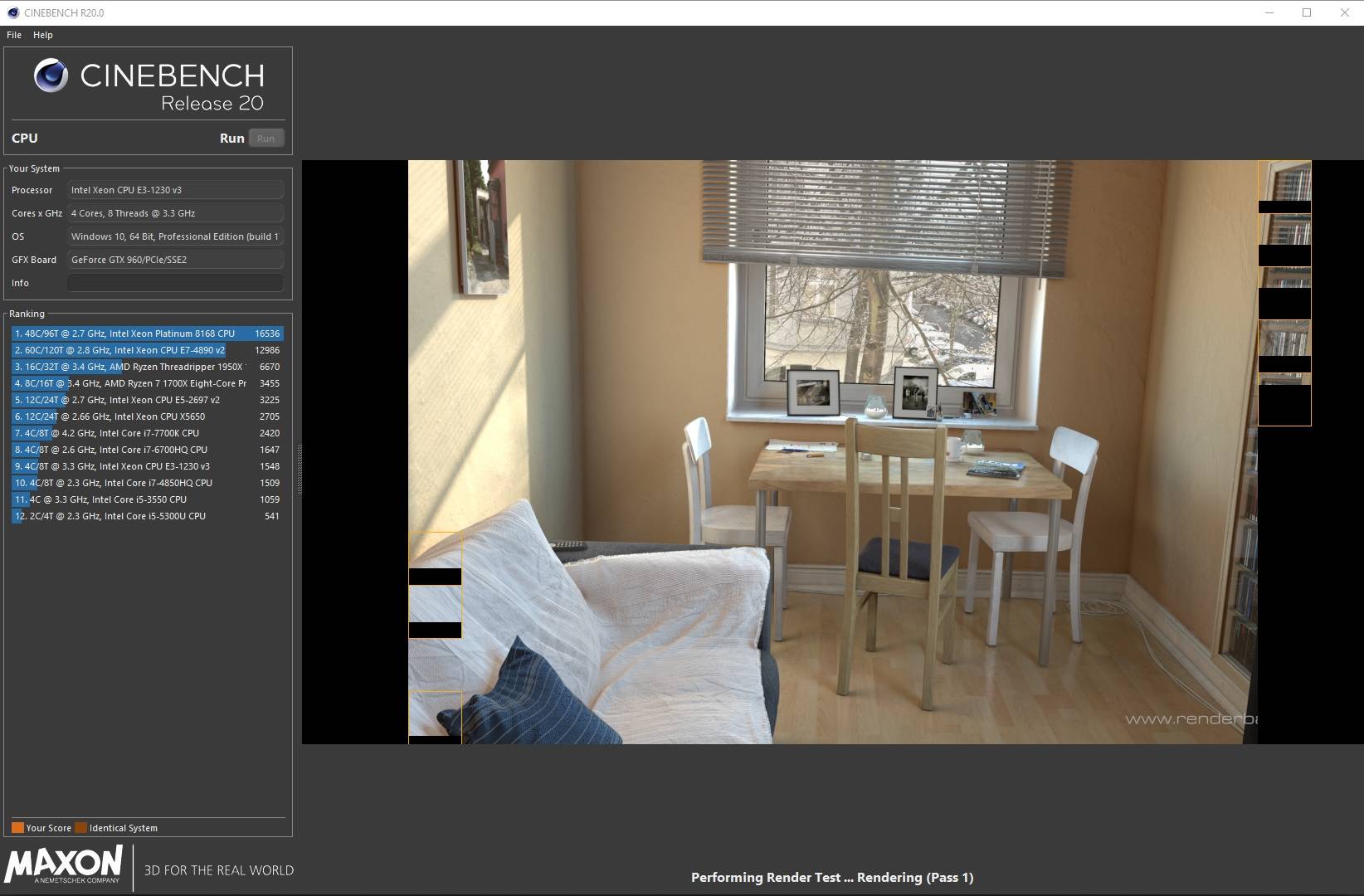 Maxon's Cinebench R15 has been widely used by the tech industry and consumers to quickly measure the performance of a specific CPU. But the software was released back in 2013, which was not optimized for today's high core-count processors. Today, Maxon updates the software with Cinebench R20.
Compared to the older R15, the Cinebench R20 uses a more complex test scene, which would require up to 8 times more computational power and 4 times more memory. It has implemented the latest rendering architecture, such as Intel's Embree raytracing technology. Cinebench R20 should be able to provide more accurate benchmark results for newer generation processors from both AMD and Intel. However, there will no longer have the OpenGL GPU test in the software.
Cinebench R20 will remain free of charge as before, which supports operating systems from Windows 7 Service Pack 1 64-bit or higher and macOS 10.11.6 or higher. Your system will need to have a 64-bit AMD or Intel CPU with support to SSE3 instruction set and at least 4 GB RAM.
Instead of offering a standalone installer like previous version, you will have to visit the Microsoft Store and Mac App Store in order to download Cinebench R20. In my opinion, this is much less convenient and take extra steps to install the software.
Update:
Maxon finally provides users a link to directly download standalone versions of the software for Windows and macOS.
Feel free to leave comments below, if you have any opinion about this website. Share the website around if you enjoy reading it. Subscribe to our Newsletter or follow our Google+, Facebook and Twitter.
Support this website simply by shopping in Amazon. It will give us small kickbacks, if you use the above affiliate links to make any purchases, which will help us grow.