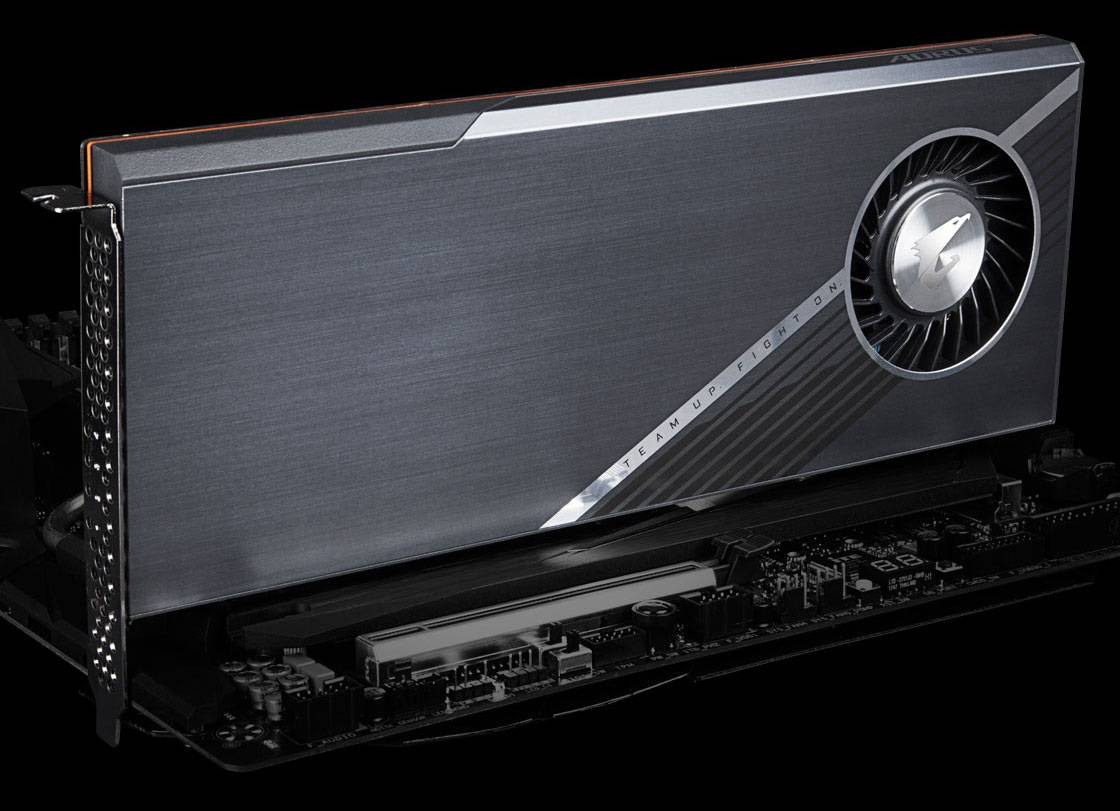 On 30th October, GIGABYTE officially launches the new AORUS Gen4 AIC SSD 8TB, which its prototype was shown in Computex 2019. It will be one of the fastest PCIe 4.0 SSD in the market with speeds up to 15 GB/s.
The new SSD comes in the form of an add-in card (AIC) with a PCIe 4.0×16 interface, with a theoretical bandwidth of 64 GB/s. The drive will be able to achieve sequential read/write speeds of up to 15000 MB/s. Inside the enclosure are four 2 TB PCIe 4.0 NVMe SSDs for a total capacity of 8 TB. They are equipped with the Phison PS5016-E16 memory controller and 96-layer 3D TLC NAND flash from Toshiba Each M.2 SSD is rated for 3600 TBW.
PCIe 4.0 NVMe drives will run hot during heavy load. Therefore, the AORUS Gen4 AIC SSD 8TB features a copper heatsink, blower-style fan and a suite of temperature sensors to prevent thermal throttling and increase components' longevity. The drive is provided with a 5-year warranty and has a MTBF of 1.77 million hours.
No pricing and availability are given at the moment. GIGABYTE also releases the AORUS Gen4 AIC Adaptor, which you can put your own PCIe 4.0 NVMe drives inside.
Feel free to leave comments below, if you have any opinion about this website. Share the website around if you enjoy reading it. Subscribe to our Newsletter or follow our Twitter, Facebook and Instagram.
Support this website simply by shopping in Amazon and Newegg. It will give us small kickbacks, if you use the above affiliate links to make any purchases, which will help us grow.