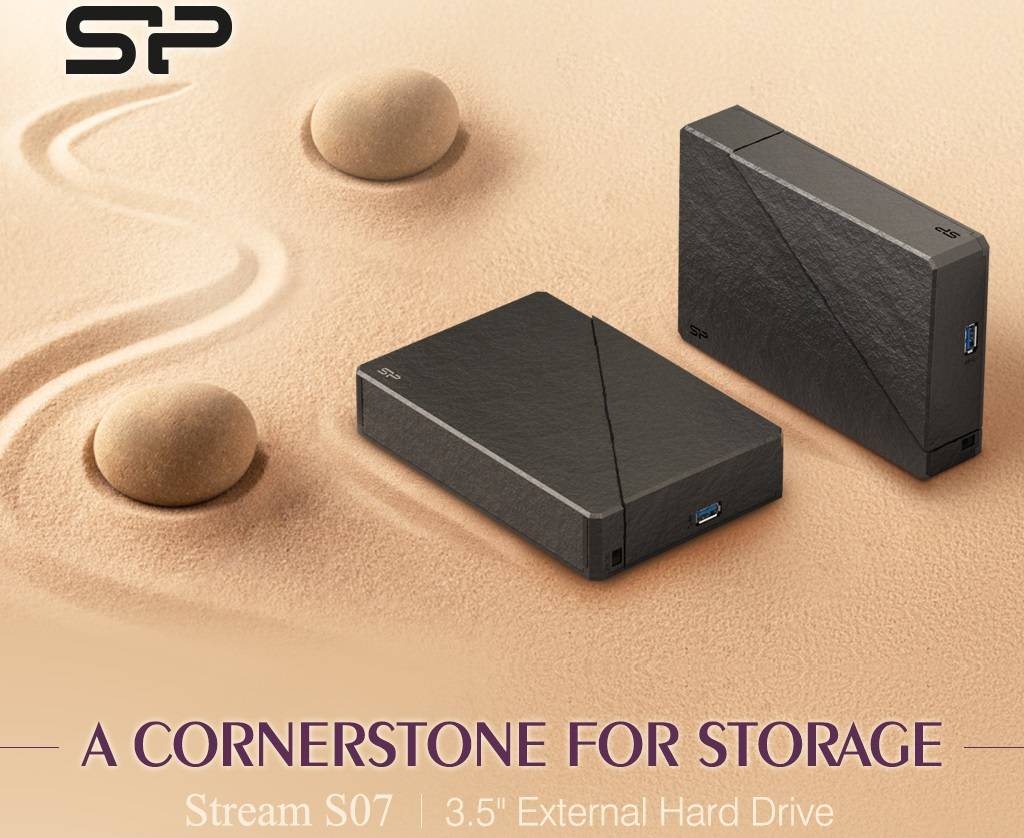 Silicon Power has just released a new 3.5-inch external hard drive, called Stream S07. Its exterior casing is designed to mimic the looks and feels of a stone, which integrates the status LED and ventilation into the "crack".
The Stream S07 is equipped with a USB 3.2 Gen 1 interface (USB 3.1 Gen 1 or USB 3.0), that can theoretically handle up to 5 Gbps (~625 MB/s) of throughput. Silicon Power does not disclose the actual hard drive read/write speeds, but we speculate it to be similar to a normal mechanical hard drive at around 200 MB/s. There are four storage capacities to choose from, including 3 TB, 4 TB, 6 TB and 8 TB.
The HDD is compatible with Windows, macOS and Linux. Its enclosure is not designed to be water-proof and shock-proof, which accidental drops should be avoided if possible. A 3-year warranty is provided to the Stream S07.
Prices and availability have not been announced yet.
Feel free to leave comments below, if you have any opinion about this website. Share the website around if you enjoy reading it. Subscribe to our Newsletter or follow our Twitter, Facebook and Instagram.
Support this website simply by shopping in Amazon and Newegg. It will give us small kickbacks, if you use the above affiliate links to make any purchases, which will help us grow.