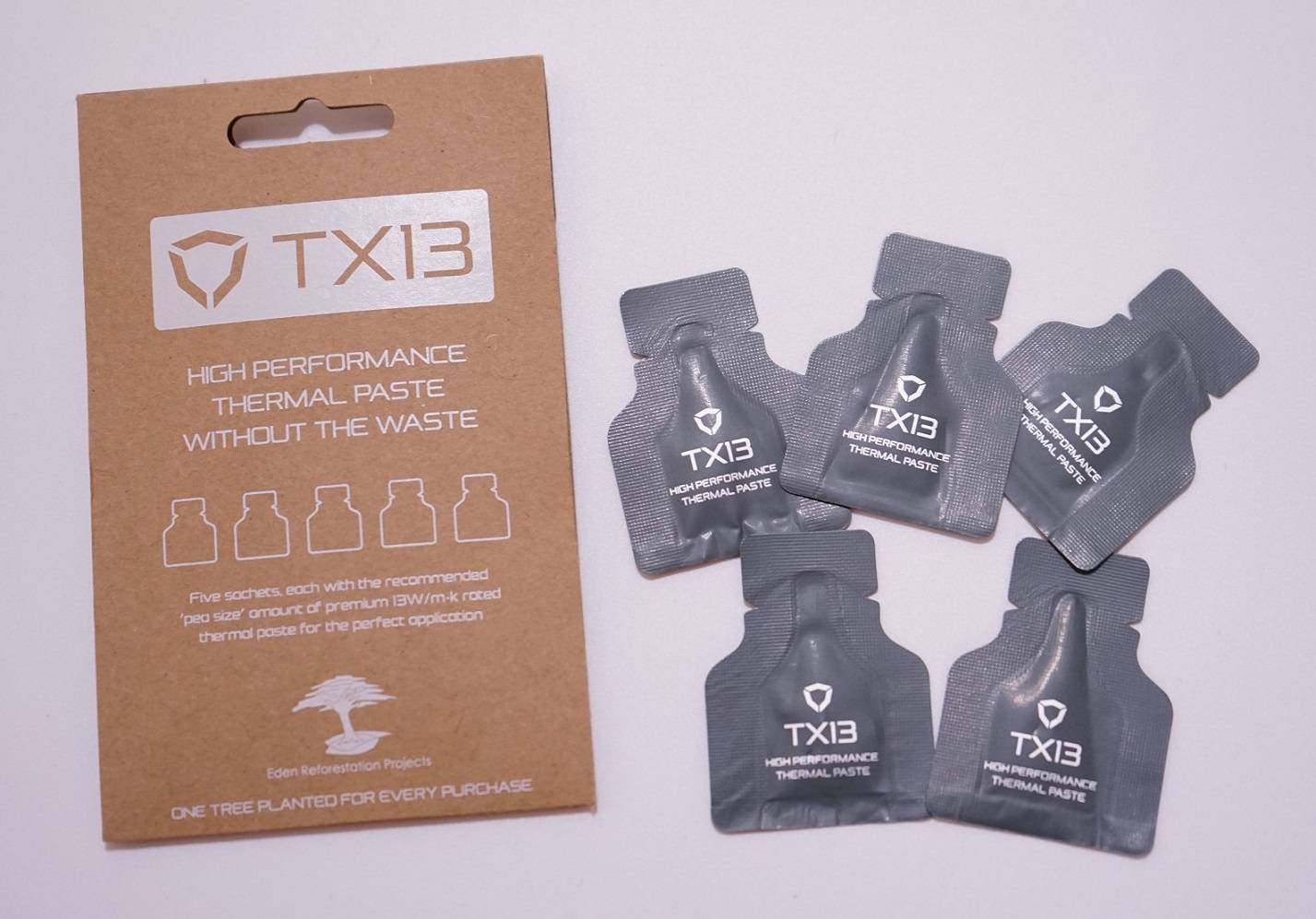 Streacom is a well-known manufacturer of high-quality fanless PC cases. The company announced the release of the new TX13 thermal compound in July 2021. What makes the TX13 unique is its approach to environmentally-friendly packaging, in an attempt to reduce the total plastic waste.
Unboxing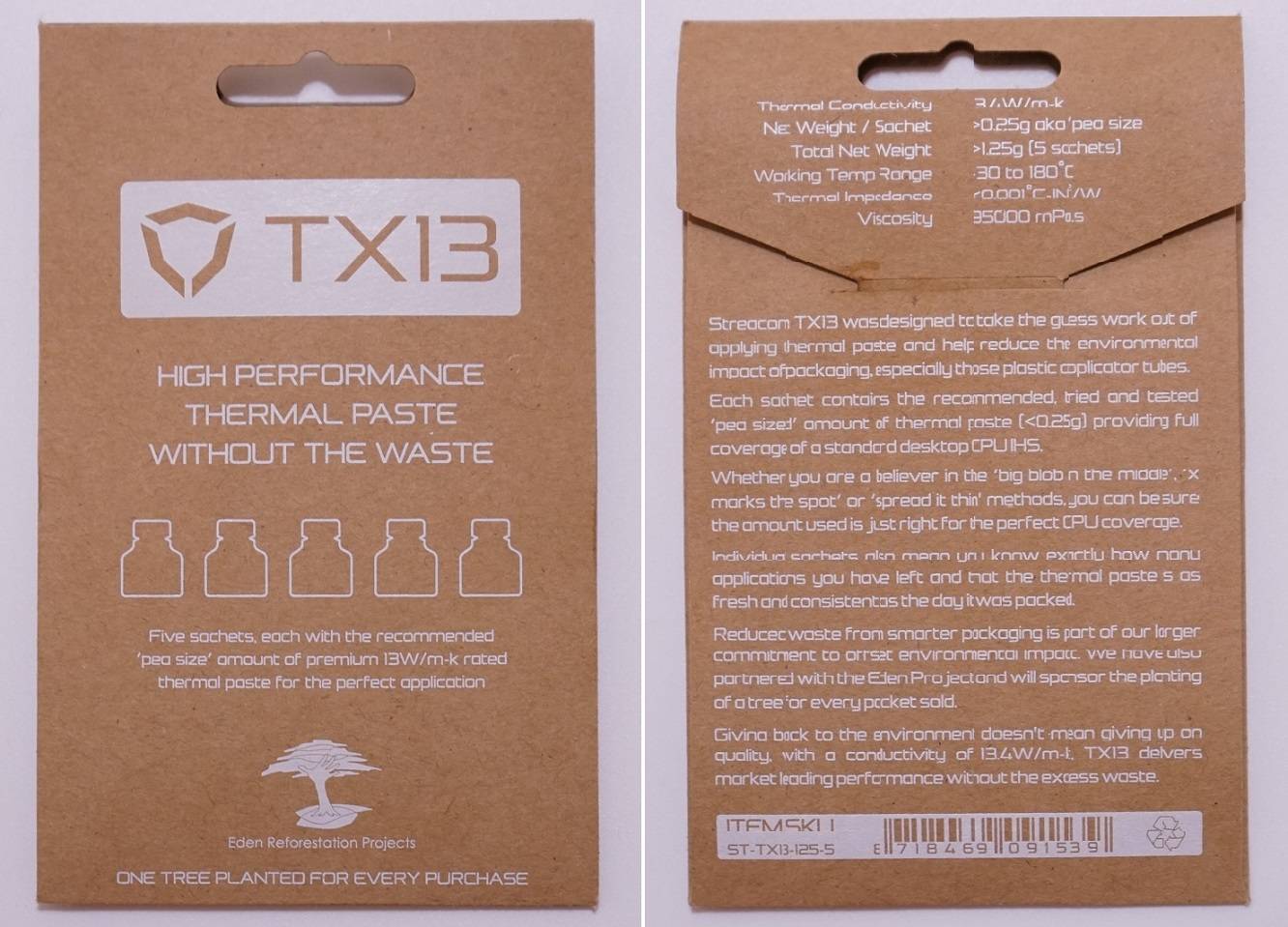 The TX13 thermal compound is shipped in a tiny cardboard envelope (ST-TX13-125-5), which contains 5 sachets. There is plenty of information printed on the bottom, including a specification list and description of the product.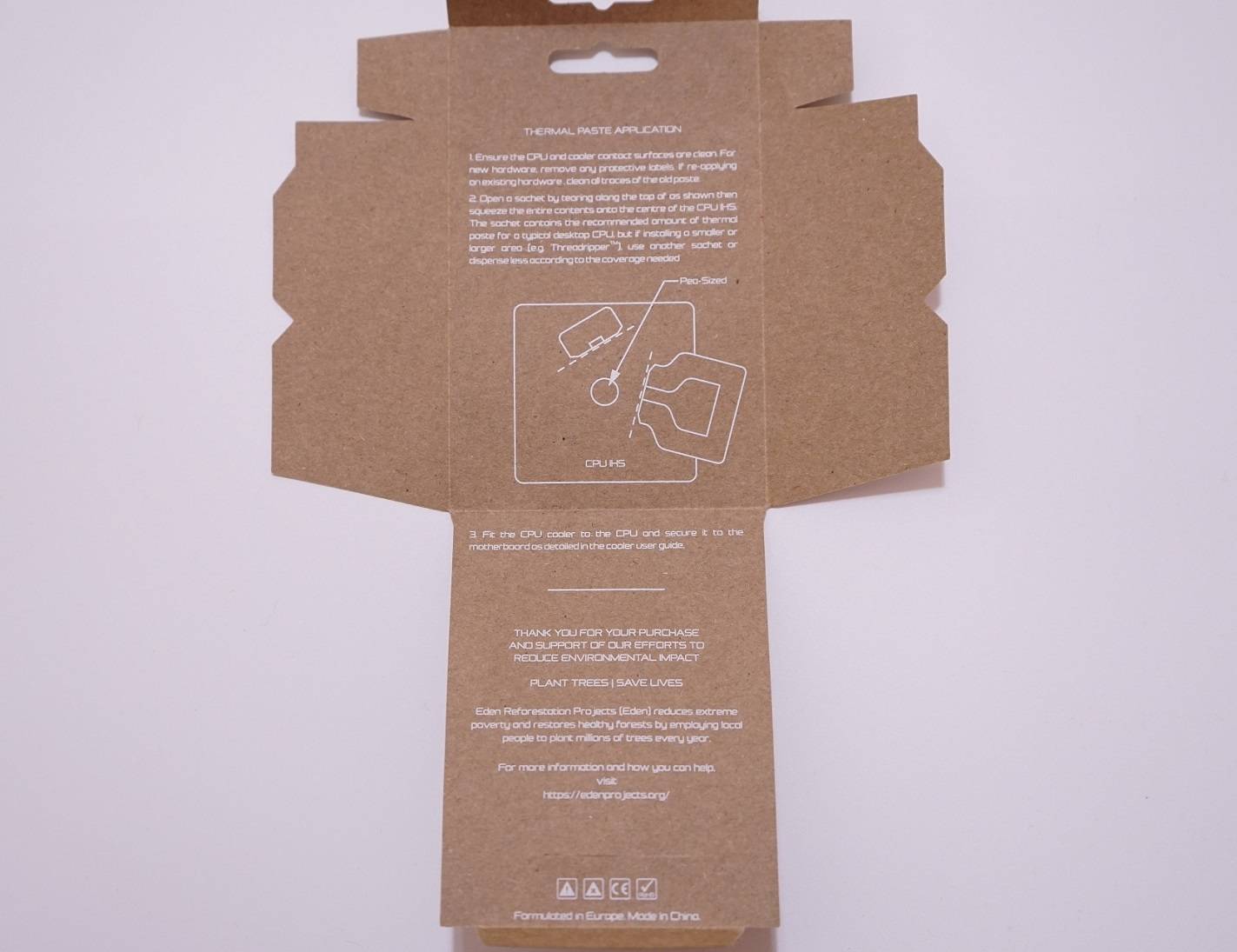 Opening up the envelope, you can see clear instructions on how to apply the thermal compound, using the sachet. Streacom is also partnered with Eden Reforestation Projects to actively offset its environmental impact by planting a tree for each pack of TX13 sold.
Streacom TX13 Thermal Compound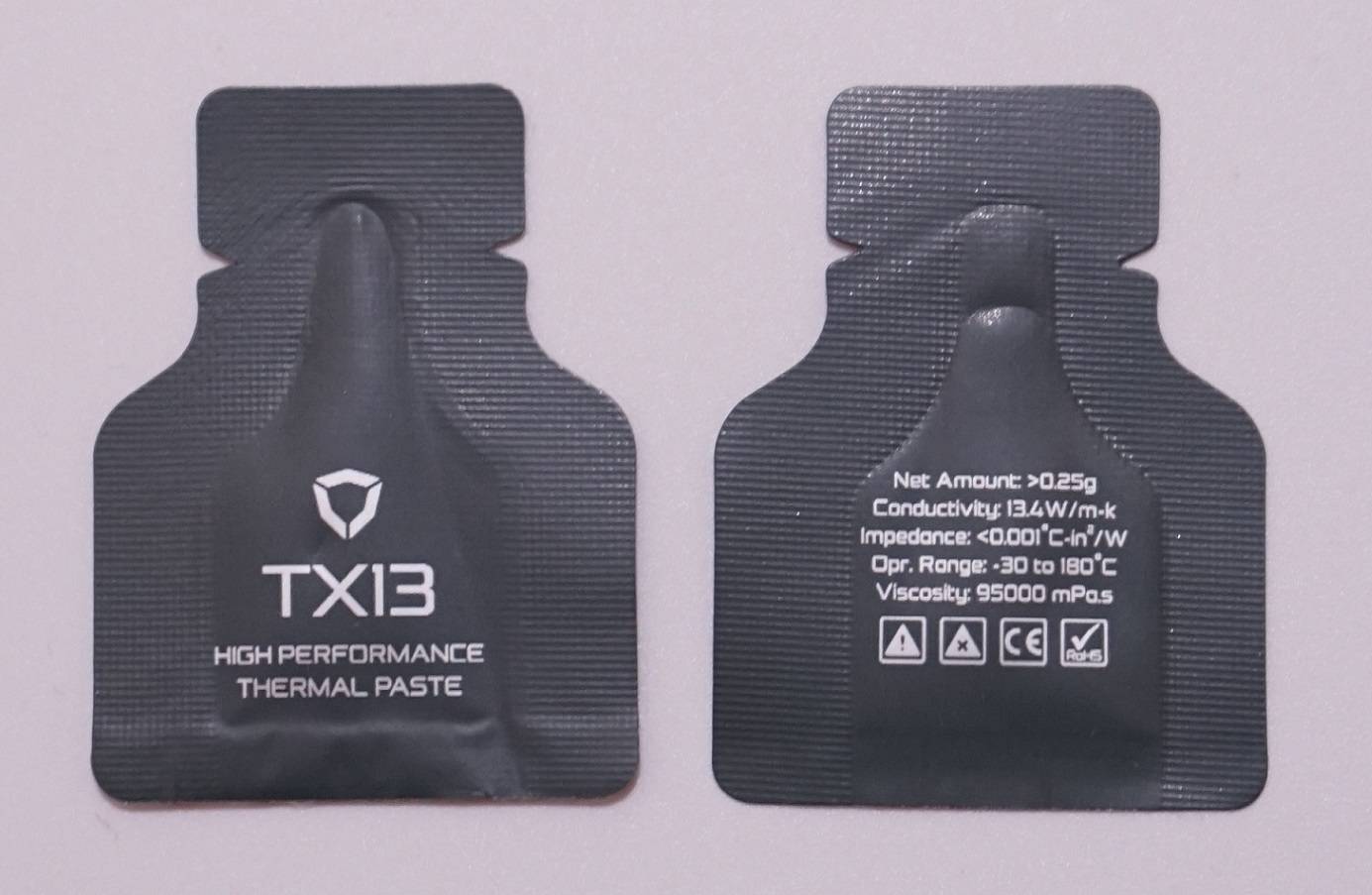 Instead of providing the customers with a plastic syringe tube, the TX13 packs all its 1.25 grams of thermal compound into five small, single-use, coated foil sachets. According to Streacom, the amount in one sachet (~0.25 grams) is enough to fully cover a mainstream CPU's integrated heat spreader (IHS) with dimensions of around 40 mm x 40 mm. The pea/dot style application method is recommended. You will need to use more than one sachet, if you are applying the TX13 on a HEDT processor, such as Intel Core X-series and AMD Threadripper. The sealed sachet also helps keep the thermal compound from degrading, if you decide to use it a few years later.
The TX13 has a rated thermal conductivity of 13.4 W/mK and is capable of working through -30°C to +180°C. It is chemically stable and electrically non-conductive. However, the actual material or chemical composition of the thermal compound is not disclosed.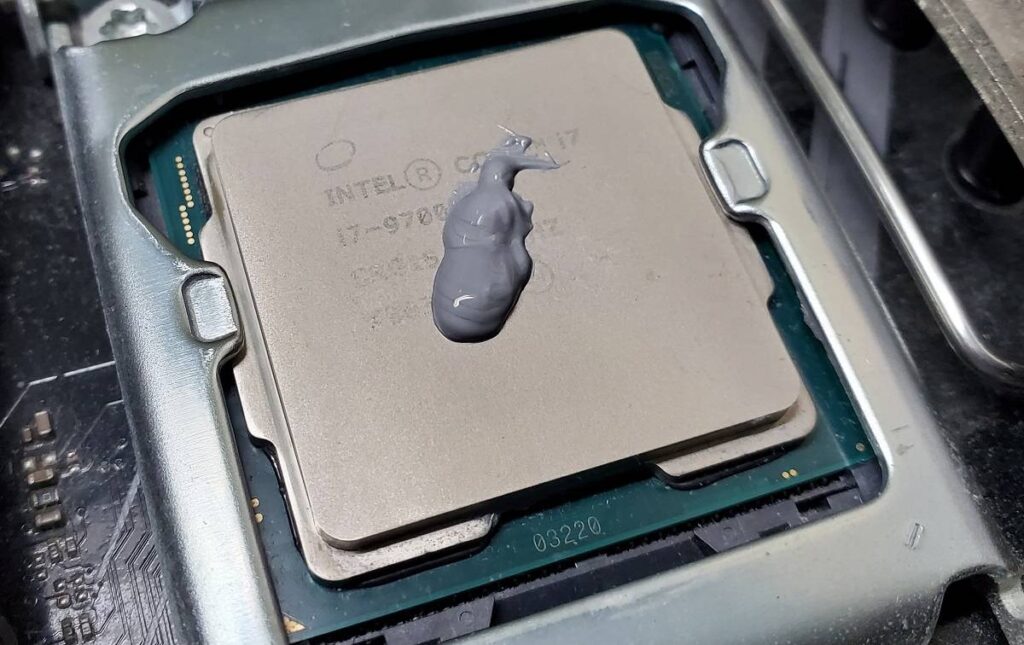 The TX13 has a standard light grey color. It was able to spread evenly across the IHS of the CPU by the mounting force of the CPU cooler. It has a viscosity of 95000 mPa·s.
Review
Testing Methodology
To find out the performance for each thermal compound, a total of three benchmarks are included. AIDA64 is used to run a CPU stress test. CPU, FPU and system cache are all stressed to create as much heat output as possible. Also, Cinebench R20 and R23 are used to simulate real-world CPU load (like video-editing or rendering). They will be run continuously for three times. The highest CPU package temperatures are recorded. Ambient temperature is around 26°C.
Results will be taken at 100% fan speed, controlled via the motherboard CPU PWM fan header. Only single-fan configuration will be used in the benchmark.
Performance
We retested all our available thermal compound with the overclocked i7-9700K test bench. The Streacom TX13 performed decently, ranked roughly in the middle of the chart. It was about 0.7°C to 2°C better than the GELD GC-Extreme in all three benchmarks. It beat the CRYORIG CP7 in Cinebench R20 by 1°C, but was 1.1°C hotter in AIDA64 and Cinebench R23.
Conclusion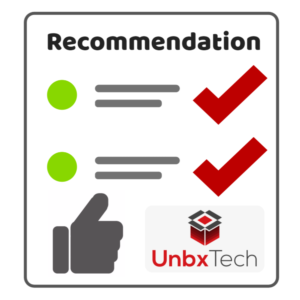 It is awesome to see a company releasing a product with the aim to try combating climate change. The Streacom TX13's small-sized recyclable cardboard packaging and reduction in plastic waste should minimize its environmental impact. The use of separate sachets is helpful for inexperience PC builders, as they do not have to guess the application quantity each time. In terms of cooling performance, the TX13 sat right in the middle of the pack, among our nine tested thermal compound.
The TX13 is priced at $7.90 USD (MSRP) per pack with 5 sachets, which results in about $6.32 USD per gram of thermal compound. In comparison, the ARCTIC MX-2 and CRYORIG CP7 cost around $7.99 USD (MSRP) for 4 grams, meaning approximately $1.998 USD per gram. You are paying a slight premium for the more convenient application experience with the TX13.
You can purchase the thermal compound from your local/online retailers or the links below from Newegg.
Thanks Streacom for providing the thermal compound for review. (Review Sample)
Feel free to leave comments below. Share the article if you enjoy reading it. Follow us on Twitter, Facebook, Instagram and Pinterest.
Support this website simply by shopping on Amazon and Newegg. We will receive small kickbacks, if the above affiliate links are used to make any purchases. Or you can directly donate to us via our Buy Me a Coffee page.