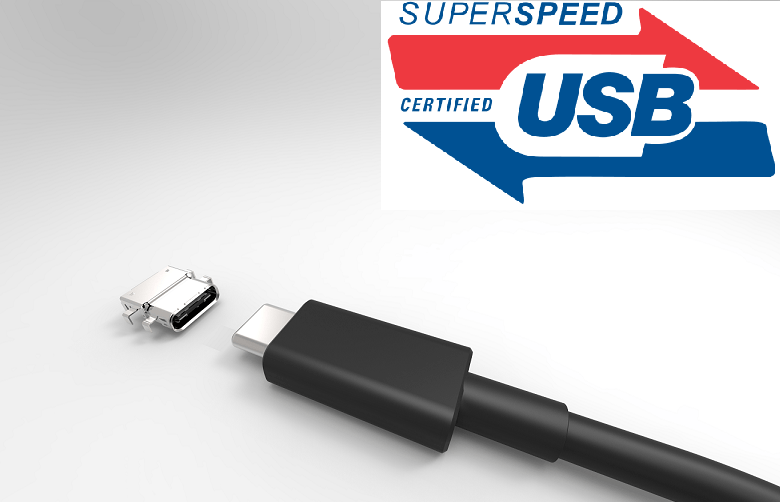 There are only small updates from the most widely used input/output port in the world, USB (Universal Serial Bus), since the announcement of USB Type-C connector in 2014. Recently (22 September), the specifications of the new USB 3.2 standard are finally released with incremental performance improvements.
USB 3.0 Promoter Group Chairman, Brad Saunders:
The USB 3.2 update delivers the next level of performance.
USB 3.2 standard will be focusing on adopting the USB Type-C connector. USB 3.2 are designed to use multi-lane operation that allows two lanes of 5 Gbps (Gigabit per second) and two lanes of 10 Gbps transfer, through a Type-C cables. The maximum transfer speed of USB 3.2 is doubled to over 2 GBps (Gigabyte per second) on Type-C cables, up from the 5 Gbps of USB 3.1 Gen 1 and 10 Gbps of USB 3.1 Gen 2.
According to USB-IF (USB Implementers Forum), you will need a new supported device or chipset at each end to utilize the advantages of USB 3.2. However, existing certified USB Type-C cables can still be used for the new 3.2 standard.
With an overall higher throughput from USB 3.2, there will be plenty of devices, such as external SSDs and laptops, to implement the new standard. It also help pushing the industry to continuously use USB Type-C as the most universal connector in the world, along with Intel's Thunderbolt 3.
Source from USB.org.
Feel free to leave comments below, if you have any opinion about this website. Share the website around if you enjoy reading it. Subscribe to our Newsletter or follow our Google+, Facebook and Twitter.
Support this website simply by shopping in Amazon. It will give us small kickbacks, if you use the above affiliate links to make any purchases, which will help us grow.