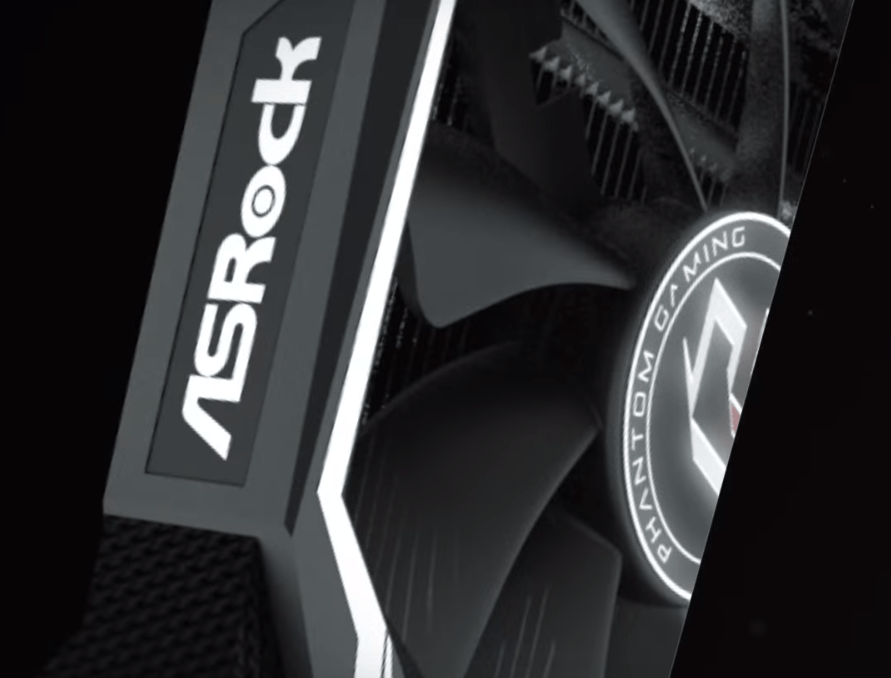 Earlier this year (2018), there were rumors about ASRock stepping into the graphics cards market. ASRock is well-known and established as a company that offers budget-friendly and feature-packed motherboards to consumers. However, the rumors were confirmed recently by an official teaser from ASRock.
Update: ASRock announced their Phantom Gaming RX500 series graphics cards on 28 March. You can head to their product pages for more information.
ASRock posted a teaser in varios social media platforms stating the mystery will come real soon. Inside the 30-second video, we can see part of the exterior design of the new graphics card. The card seems to feature a open cooler design with two large fans, instead of a closed/blower cooler. It is painted in mostly black and silver with logos on both the sides and the fans. Also, the card will be launched under the Phantom Gaming brand.
We do not have information about the specification of the card, but the rumors are leaning more towards an AMD Radeon-based GPU and will be launched in some time next month (April). It may include the latest Radeon Vega 64 and 56 GPUs, as well as the mid-range RX500 series GPUs.
Feel free to leave comments below, if you have any opinion about this website. Share the website around if you enjoy reading it. Subscribe to our Newsletter or follow our Google+, Facebook and Twitter.
Support this website simply by shopping in Amazon. It will give us small kickbacks, if you use the above affiliate links to make any purchases, which will help us grow.