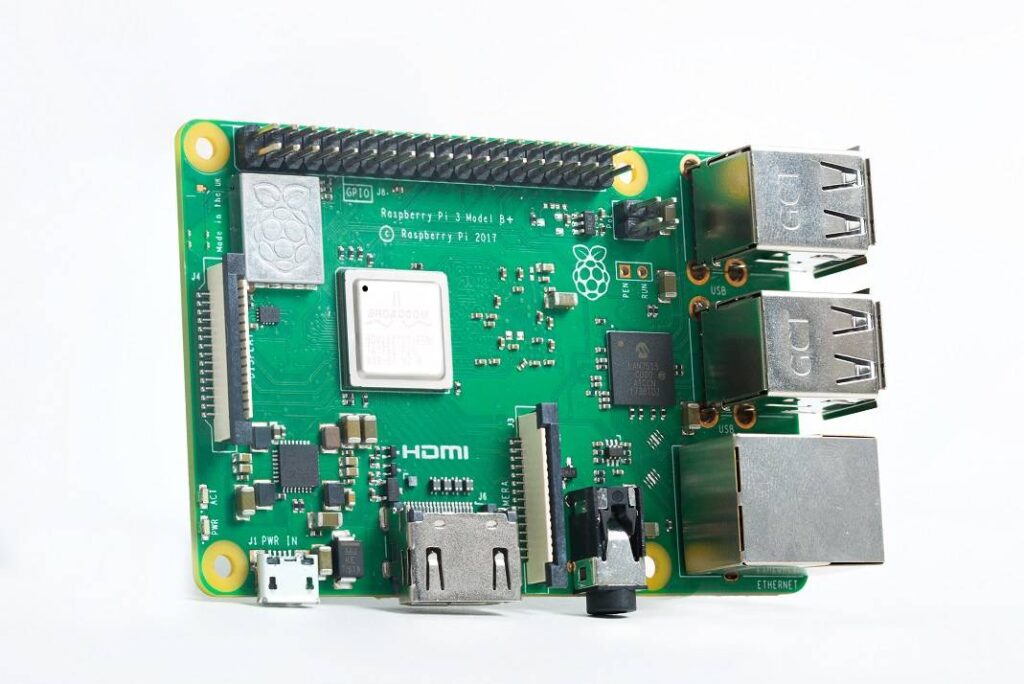 After two years, the Raspberry Pi Foundation finally refreshed its single-board computers lineup with the new Raspberry Pi 3 Model B+. It will be the slightly upgraded version of the original Model B, with improved performance and connectivity.
The Raspberry Pi 3 Model B+ is now equipped with a 1.4 GHz Broadcom BCM2837B0 SoC with 1GB RAM. The SoC has a 64-bit quad-core ARM Cortex A53 CPU and is clocked 200 MHz higher than the Model B's, but is paired with the same amount of RAM.
The main upgrade of the Model B+ is the connectivity side. It now has dual-band 802.11 ac Wi-Fi (2 GHz and 5 GHz support) for the first time, as well as Bluetooth 4.2 and Gigabit Ethernet (maximum throughput 300 Mbps, limited by the USB 2.0 speed). The 40-pin GPIO header, full-size HDMI port and four USB 2.0 ports remain identical to previous versions.
The Raspberry Pi 3 Model B+ will be on sale for $35 USD (MSRP) on approved sellers. Due to the increased power consumption, the company do recommend a 5V/2.5A DC power input, instead of the usual 5V/2.1A.
You can purchase the Pi 3 Model B+ at our own merch store.
For more information, you can visit its product page and Raspberry Pi Foundation's blog.
Feel free to leave comments below, if you have any opinion about this website. Share the website around if you enjoy reading it. Subscribe to our Newsletter or follow our Google+, Facebook and Twitter.
Support this website simply by shopping in Amazon. It will give us small kickbacks, if you use the above affiliate links to make any purchases, which will help us grow.