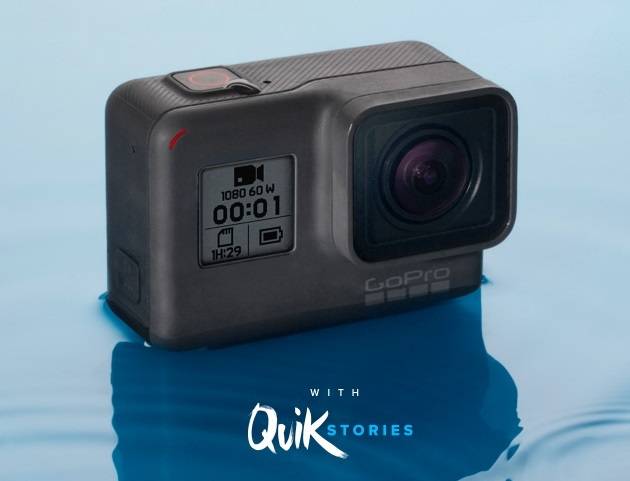 You would be familiar with GoPro, if you need to capture footage while doing sports. Their action cameras are compact and durable, but they are quite expensive. The GoPro HERO5 Black will cost you around $299.99 USD (MSRP), and HERO6 Black about $399.99 USD (MSRP). However, GoPro recently announced their new addition to their camera lineup, a cheaper HERO (2018).
The GoPro HERO camera will be able to take high definition video at either 1440p at 60 fps or 1080p at 60 fps, instead of the 4K at 30/60 fps like the higher-end models. The HERO can also capture still images at 10 mega-pixel. The camera is durable and waterproof up to 10 meters. Any existing accessories and mounts should be compatible with the new HERO camera.
In order to control the HERO camera, it is equipped with a 2-inch touch display at the back, as well as Voice Control. You can switch to different functions and modes, check the video composition and view previous videos using the built-in screen. The Voice Control can cover basic functions, such as start/stop recording and take photo. Videos and photos can be downloaded to your smartphone with the official GoPro App.
The GoPro HERO camera is now available worldwide at various online and local retailers. The suggested retail price is at $199.99 USD, which is half of HERO6 Black's price, making it the cheapest action camera you can purchase from GoPro. You can visit GoPro's announcement or product page for more information.


Feel free to leave comments below, if you have any opinion about this website. Share the website around if you enjoy reading it. Subscribe to our Newsletter or follow our Google+, Facebook and Twitter.
Support this website simply by shopping in Amazon. It will give us small kickbacks, if you use the above affiliate links to make any purchases, which will help us grow.