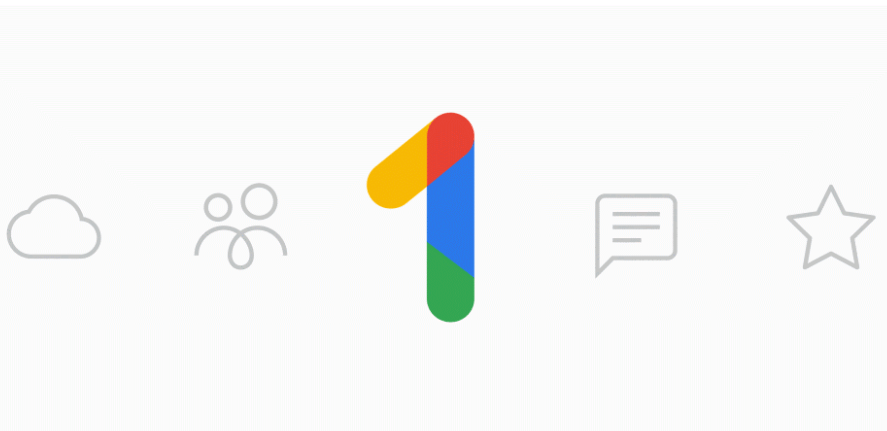 Every Google account already comes with 15 GB of cloud storage for the user's Google Photo, Google Drive and Gmail. It was a reasonably sized storage for few years ago, but as the popularity of high-resolution photos and 4K videos increases, 15 GB will easily get full. Therefore, Google is now upgrading all original Google Drive paid storage plans to Google One service.
Google One can still allow you to access/store contents on Google Drive, Gmail, as well as photos and videos on Google Photos. The capacity of Google One ranges from 100 GB up to 300 TB. Existing 1 TB plans will be canceled and users will be upgraded to 2 TB with no additional cost. You will also have use one-tap access to experts, if you have any technical problems with your Google devices or services.
100 GB – $1.99 USD per month
200 GB – $2.99 USD per month
2 TB – $9.99 USD per month
10/20/30 TB remain unchanged
You can also share Google One's storage space with up to five family members. If you are a upgraded Google Drive user, you will automatically switch over to Google One in the coming months. Email will be sent to confirm the change. Google One will be first available in the US, and other locations later this year. For more information, you can visit Google's blog.
Feel free to leave comments below, if you have any opinion about this website. Share the website around if you enjoy reading it. Subscribe to our Newsletter or follow our Google+, Facebook and Twitter.
Support this website simply by shopping in Amazon. It will give us small kickbacks, if you use the above affiliate links to make any purchases, which will help us grow.