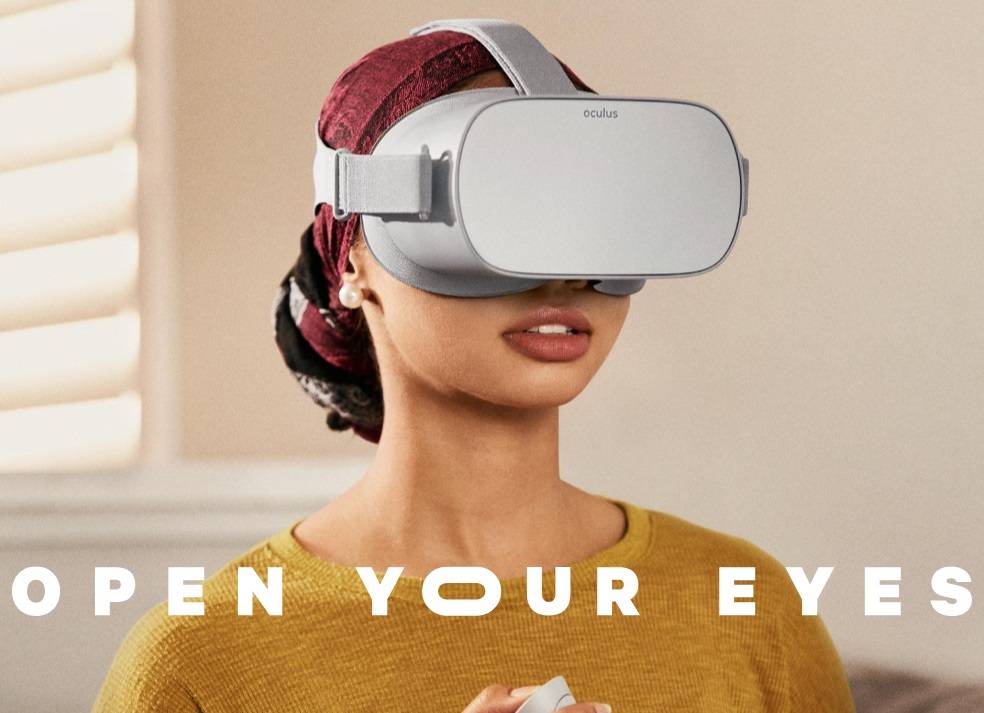 As virtual reality (VR) is gaining more popularity, Oculus announced the release of a new mobile VR headset, the Oculus Go. The Go headset sits right between the mobile phone VR, like Google Daydream View and Samsung Gear VR, and the high-end PC gaming VR headset, such as the Oculus Rift and HTC Vive.
However, instead of using a mobile phone or PC to power the VR headset, the Oculus Go is a completely standalone headset. Oculus partners with Xiaomi and Qualcomm to optimize the hardware. Inside the headset houses the Qualcomm Snapdragon 821 SoC, which is a common processors for flagship Android smartphones two years ago. The Go headset has a WQHD LCD display with a resolution of 2560 x 1440 and a pixel density of 538 PPI. The built-in battery can make the headset last for around 2.5 hours.
The remote control and the headset can track user's head rotation and pointing, but not as accurate as the Rift or Vive. You can use the headset to watch media content and play VR games. Currently, there are more than 1000 applications available for the Oculus Go headset according to Oculus, such as Hulu and Netflix.
The Oculus Go headset is priced at $199 USD (MSRP) for the 32 GB model and $249 USD (MSRP) for the 64 GB model. It is now on sale at Oculus.com in 23 countries and various resellers, like Amazon, Newegg and Best Buy.
For more information, you can visit its product page or Oculus's blog post.


Feel free to leave comments below, if you have any opinion about this website. Share the website around if you enjoy reading it. Subscribe to our Newsletter or follow our Google+, Facebook and Twitter.
Support this website simply by shopping in Amazon. It will give us small kickbacks, if you use the above affiliate links to make any purchases, which will help us grow.