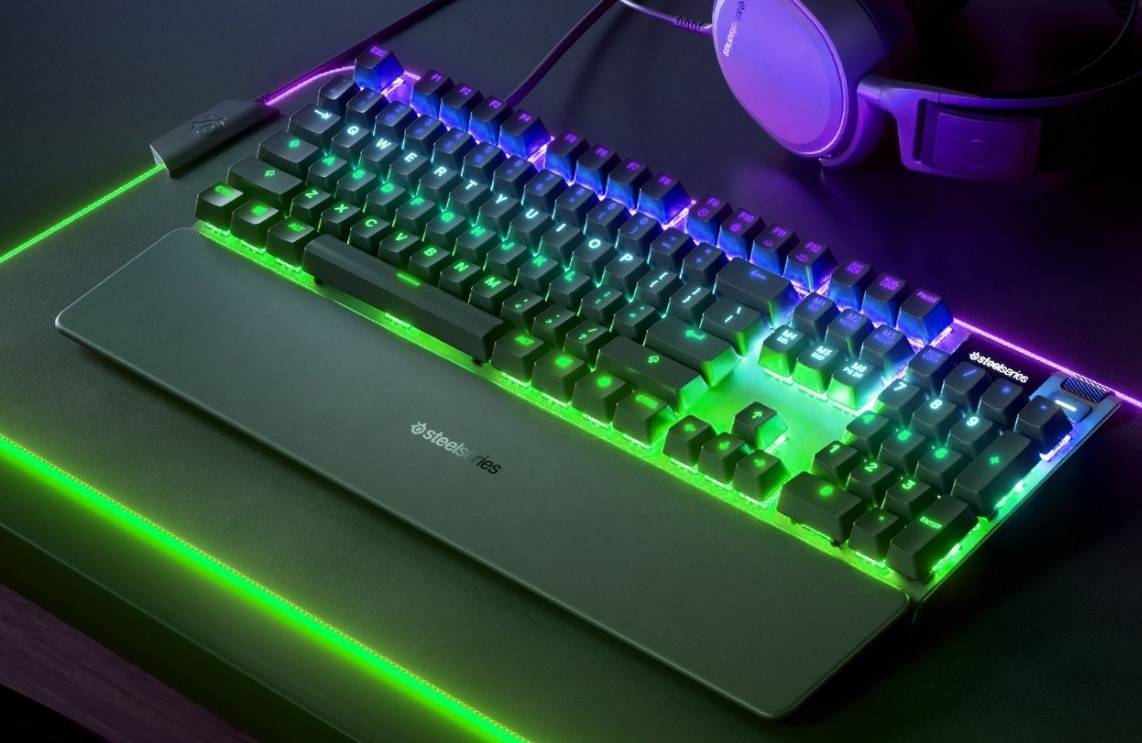 Manufacturers have been making different types of mechanical switches for different usages, such as typing and gaming, which require various forces and actuation points. Now, SteelSeries releases new Apex Pro keyboards with exclusive OmniPoint switches, that can allow users to customize per-key actuation.
Both the Apex Pro and Apex Pro TKL keyboards feature the patented OmniPoint switches. Unlike traditional mechanical switches, there is a sensor below each key switch, which measures the magnetic flux during key presses. Using software, you can adjust the actuation points of the OmniPoint switches from 0.4 mm up to 3.6 mm. The switch is linear and has a rated durability of 100 million key presses. Every key on the keyboard can be controlled independently.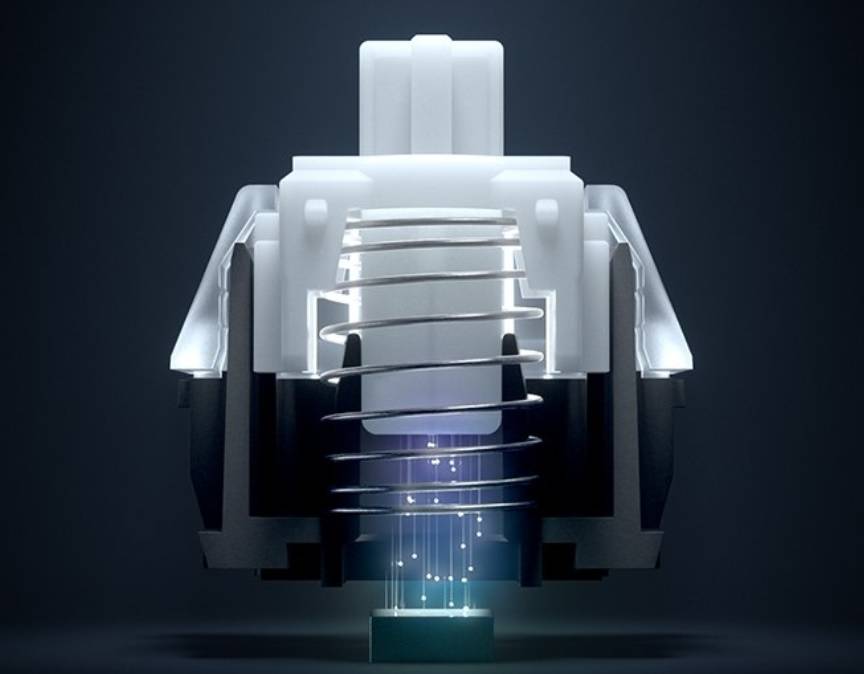 The Apex Pro keyboard is also equipped with an OLED display, along with a multi-functional scroll wheel. The OLED screen can show useful information, like real-time Kill/Death (K/D) ratio on supported games and notifications from Discord or Spotify.
The full-sized Apex Pro keyboard is priced at $199.99 USD (MSRP), and $179.99 USD (MSRP) for the TKL version. There will be a cheaper lineup called the Apex 7, which uses identical design but the non-customizable Gateron switches. They will cost $159.99 USD and $129.99 USD (MSRP) respectively. The Apex Pro will be available to purchase in US on 11 June, while the Apex Pro TKL later this fall.
Feel free to leave comments below, if you have any opinion about this website. Share the website around if you enjoy reading it. Subscribe to our Newsletter or follow our Twitter, Facebook and Instagram.
Support this website simply by shopping in Amazon and Newegg. It will give us small kickbacks, if you use the above affiliate links to make any purchases, which will help us grow.