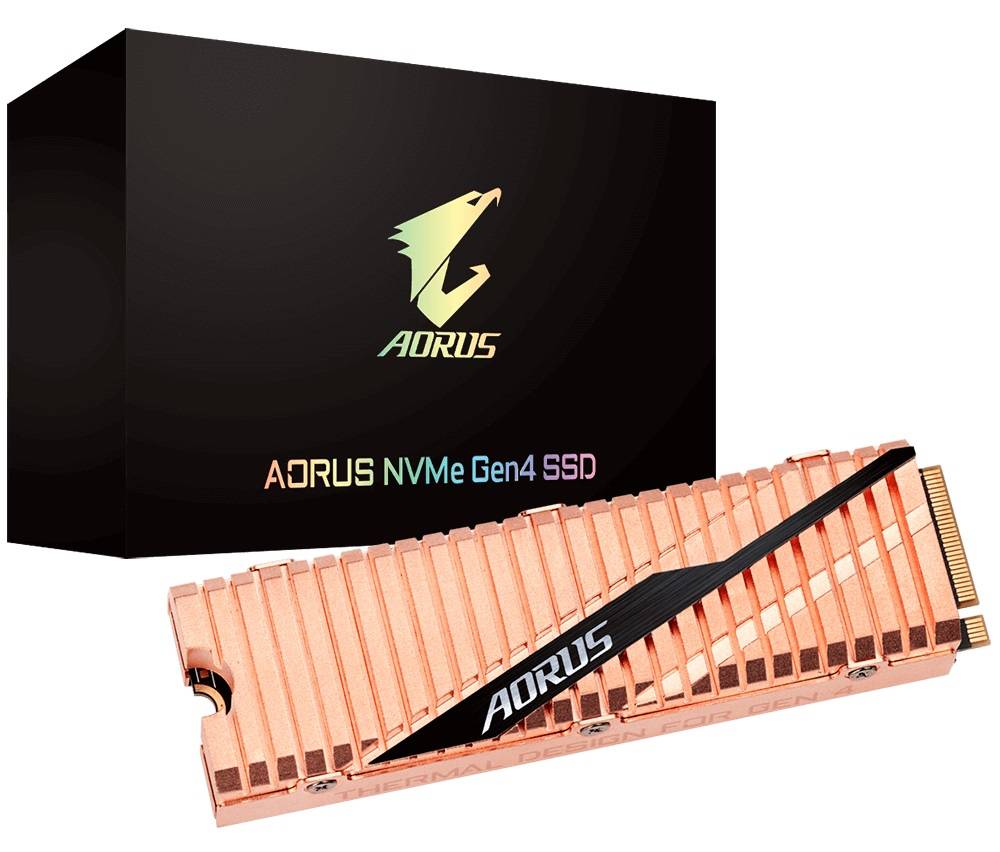 We have previously reported on Corsair's new MP600 PCIe 4.0 NVMe SSD. GIGABYTE first teased their equivalent product on Twitter before Computex 2019. Now, more details about the new drive have been released.
The AORUS NVMe Gen 4 SSD uses the same Phison PS5016-E16 controller as the MP600, which is the only PCIe 4.0 compatible NVMe controller in the market at the moment. The drive is on a PCIe 4.0×4 interface. Combined with the Toshiba 96-layer 3D TLC NAND flash and the 2 GB of DDR4 cache, it can achieve maximum sequential read/write speeds at 5000 MB/s and 4400 MB/s respectively.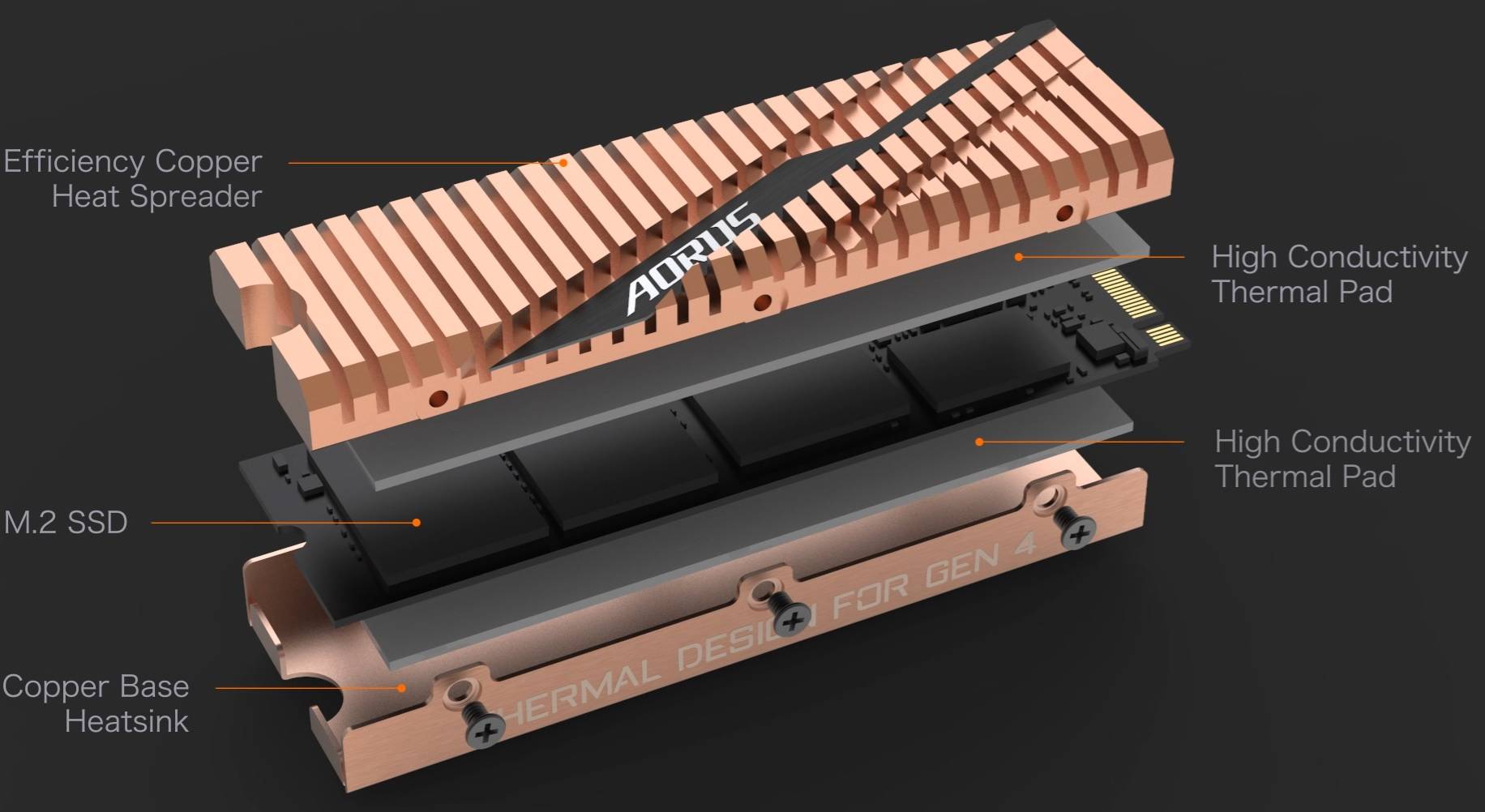 GIGABYTE is very serious about cooling this new SSD, covering the drive with copper heatsink/heat spreader on both top and bottom. GIGABYTE claims the full body copper heatsink has 69% greater heat transfer capacity than traditional aluminum one. It will ensure the SSD to have more consistent read/write performance.
The AORUS NVMe Gen4 SSD comes with a 5-year warranty. Prices and availability have not been announced yet.
Feel free to leave comments below, if you have any opinion about this website. Share the website around if you enjoy reading it. Subscribe to our Newsletter or follow our Twitter, Facebook and Instagram.
Support this website simply by shopping in Amazon and Newegg. It will give us small kickbacks, if you use the above affiliate links to make any purchases, which will help us grow.