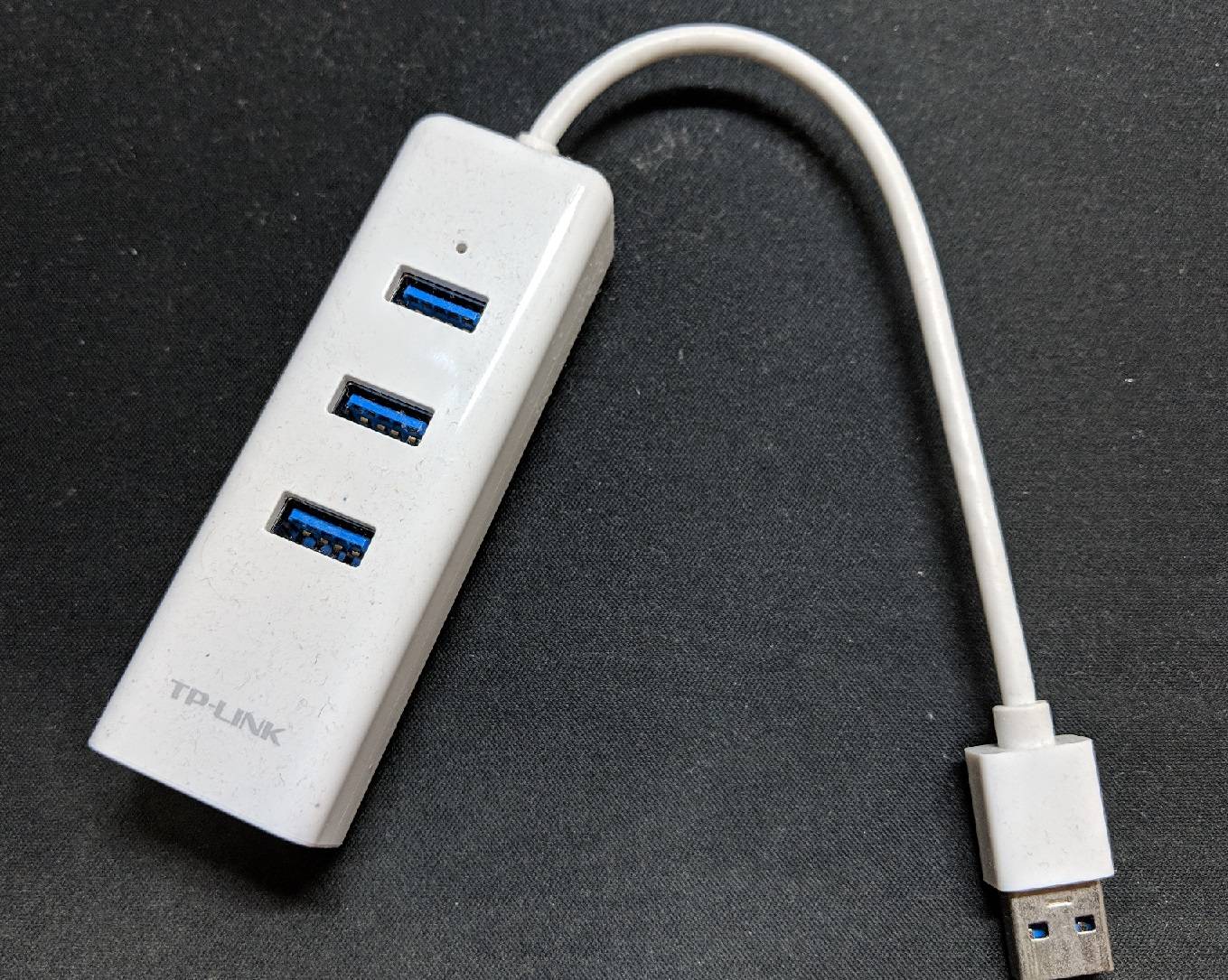 Nowadays, notebooks/laptops are getting smaller and thinner in size and thickness, which means some I/O ports need to be removed. Full-size USB and Ethernet ports can sometimes be very useful. The TP-Link UE330 USB Hub & Gigabit Ethernet Adapter may be able to help you solve this problem.
Unboxing
The front of the packaging has the model name of the adapter on top, while two plastic windows below showcases the USB ports and USB connector. Detailed specifications and features are printed at the back.
The UE330 is compatible with both Microsoft Windows and Apple macOS. It can be used as either a USB 3.0 hub or a Gigabit Ethernet adapter.
Inside the box, not much accessories can be found, other than the user guide and the adapter itself.
TP-Link UE330 USB Hub & Gigabit Ethernet Adapter
At the top of the UE330 adapter, there are a total of three USB 3.0 ports, colored in blue. An activity LED can also be found.
An standard RJ-45 Ethernet port is located on the side. The port can support transmission speed at 1 Gbps or lower. Two LEDs will light up to let users know if the connection is working and data is transmitting.
The "TP-Link" logo and other registration labels are on the back of the adapter.
Review
Performance
The UE330 adapter can support up to 1 Gbps for its RJ-45 Ethernet port. In our test, the adapter can transmit files at around 900 Mb/s or 110 MB/s to the other devices in a peer-to-peer connection, when no USB ports are used.
For the USB 3.0 ports, our USB flash drive achieved its 70 MB/s maximum read speed in CrystalDiskMark benchmarking software. However, if you are planning on connecting a much faster drive to the adapter, do not use multiple ports all at once. Transmission speed will be hindered by the single USB connection (5 Gbps) on the other end.
Conclusion
The TP-Link UE330 USB Hub & Gigabit Ethernet Adapter is a nice accessory to have, when you do not have access to a high-quality Wi-Fi network. You can get close to a gigabit internet connection using the adapter.
The USB hub allows you to connect various peripherals to your laptops, such as mouse and keyboard. You can also connect to portable storage devices, but the transmission speed may be limited.
The UE330 adapter is priced at $19.99 USD (MSRP), and is on sale for $14.39 USD at the time of this review. It is a great addition, if your laptop lacks enough USB ports for your needs. There is also a version with no USB hub equipped (UE300) for slightly cheaper price at $13.99 USD.
You can purchase the adapter from your local/online resellers or the links below from Amazon and Newegg.
Feel free to leave comments below, if you have any opinion about this website. Share the website around if you enjoy reading it. Subscribe to our Newsletter or follow our Google+, Facebook and Twitter.
Support this website simply by shopping in Amazon. It will give us small kickbacks, if you use the above affiliate links to make any purchases, which will help us grow.