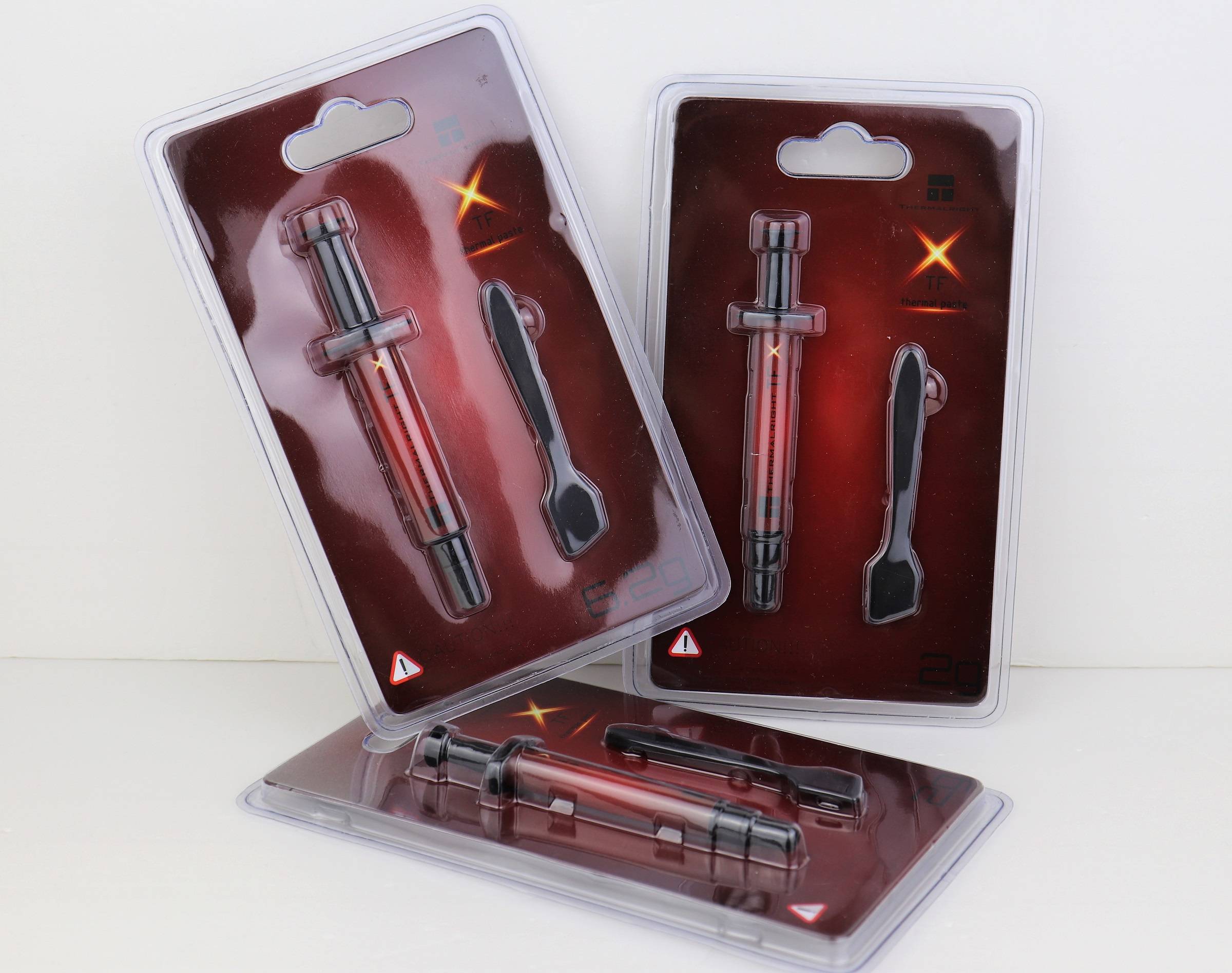 Thermalright, founded in 2001, is a manufacturer focusing on PC cooling solutions. It released the new TFX series thermal compound, stating them perfect for overclocking. Did it perform well in our benchmarks? Let's find out.
Unboxing
Thermalright puts the TFX series thermal compound into a plastic clamshell packaging, which I would not use "easy-to-open" to describe. Users will need at least a scissor to cut open the plastic.
The whole packaging is transparent with the thermal paste syringe and included spatula clearly visible. You can see the Thermalright logo on the top right corner and the weight on the lower right.
There is a specification list on the back with various information, such as thermal conductivity, usable temperature range and weight. A short user guide can also be found on the same page.
Thermalright TFX Thermal Compound
The TFX thermal compound is kept in a syringe, which can also be used as an applicator. Two versions are available with different weights, 2 grams and 6.2 grams. They should be enough for around 10 applications (2 g) and 30 applications (6.2 g) on mainstream Intel LGA 1151 or AMD AM4 processors.
According to Thermalright, the TFX has an impressive thermal conductivity of 14.3 W/mK and can work through temperature from -250°C to +300°C. We do not what types of chemical are inside the thermal compound, but it is both electrically non-conductive and non-toxic (harmless).
The TFX has a dark grey color. It seems to have less liquid in the compound with a higher viscosity. It spreads easy enough to fill most of the gaps between the CPU integrated heat spreader and heatsink base.
In addition to the syringe, you can also use the included spatula to help spread the thermal compound on the CPU. Please be reminded that an even spread of thermal interface material (TIM) is crucial for a lower CPU load temperature.
Review
Testing Methodology
To find out the performance for each thermal compound, a total of three benchmarks are included. AIDA64 is used to run a CPU stress test. CPU, FPU and system cache are all stressed to create as much heat output as possible. Also, Cinebench R15 and Cinebench R20 are used to simulate real-world CPU load (like video-editing or rendering). They will be run continuously for three times. The highest CPU package temperatures are recorded. Ambient temperature is around 24°C.
Results will be taken at 100% fan speed, controlled via the motherboard CPU PWM fan header. Only single-fan configuration will be used in the benchmark.
Performance
The idle temperature of the CPU remained at around 25°C to 26°C, when the ambient temperature of the room was sitting at 24°C. With the TFX thermal compound, the highest load temperature of 51°C was achieved in both the Cinebench R20 and AIDA64 tests. It dropped to 50°C in Cinebench R15.
Compared to other thermal compound we tested, the TFX thermal compound performed admirably. It is currently the leader in the Cinebench R20 test, having the lowest temperature difference at 27.1°C. It ranks third and forth in the two other tests, trailing behind Noctua NT-H1 and NT-H2 (its review here).
Conclusion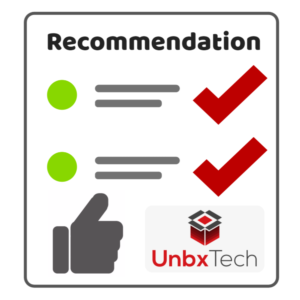 The Thermalright TFX did very well in our benchmarks, which is one of the best thermal compound we tested, only fell behind Noctua NT-H2. If you are using a more powerful HEDT CPU, like AMD Threadripper and Intel Core i9 series, the performance benefits may be significant.
The TFX costs $14.99 USD for the 2g version and $30.99 USD for 6.2g at the moment of this review. The prices are slightly more expensive than other similar-sized thermal compound in the market. In contrast, the Noctua NT-H2 (3.5g) is priced at $12.90 USD (MSRP). The included spatula is a nice touch for users to easily spread the thermal paste on the CPU surface.
You can purchase the thermal compound from your local/online retailers or the links below from Newegg.
Thanks Thermalright for providing us the TFX for review. (Review Sample)
Feel free to leave comments below, if you have any opinion about this website. Share the website around if you enjoy reading it. Subscribe to our Newsletter or follow our Twitter, Facebook and Instagram.
Support this website simply by shopping in Amazon and Newegg. It will give us small kickbacks, if you use the above affiliate links to make any purchases, which will help us grow.